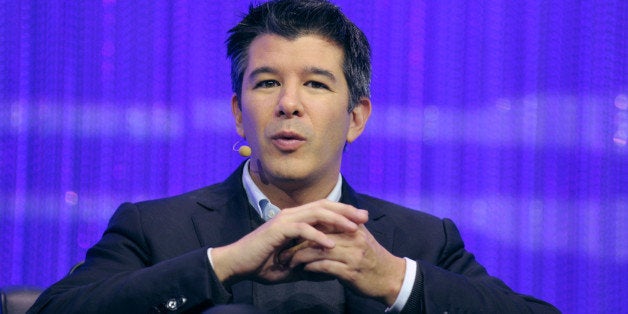 Politics ain't beanbag, the saying goes, and the ride-arranging-app industry is apparently no dang soft toss, either.
Demonstrating how the game is played, car-service app Uber used what some might describe as dirty tricks against smaller competitor GetTaxi, aka Gett, in New York City last week, TechCrunch reported on Friday.
Several Uber employees -- allegedly including Uber NYC's general manager, according to Valleywag -- ordered more than 100 rides from Gett cars in just a few days and then canceled them. This created at least some degree of havoc for Gett, while also giving Uber useful information about Gett's service and drivers.
In a statement to TechCrunch (which, like HuffPost, is owned by AOL), Uber admitted its New York team may have been a bit overzealous in trying to recruit Gett drivers to jump over to Uber:
Our local teams can be pretty determined when spreading the word about Uber and how our platform opens up new economic opportunities for drivers. Members of our New York team made requests to generate leads of independent contractors but then immediately canceled seconds later. It was likely too aggressive a sales tactic and we regret the team's approach to outreach of these drivers. But to be clear there was no time spent by the providers, as the requests were canceled immediately and Uber did pay cancellation fees for these requests. We have messaged city teams to curtail activities that seek lead generation by requesting transportation services.
That explanation may not satisfy Gett, which told Valleywag's Sam Biddle that "the company and our counsel are still evaluating" how to respond.
San Francisco-based Uber is probably the best-known company in its industry, and not always for the right reasons. Several times recently it has incurred the wrath of customers for its "surge pricing," in which it jacks up the cost of rides just when people need them the most, like on New Year's Eve and in the middle of massive snowstorms. And it has not always responded to those complaints with the utmost grace.

Calling all HuffPost superfans!
Sign up for membership to become a founding member and help shape HuffPost's next chapter