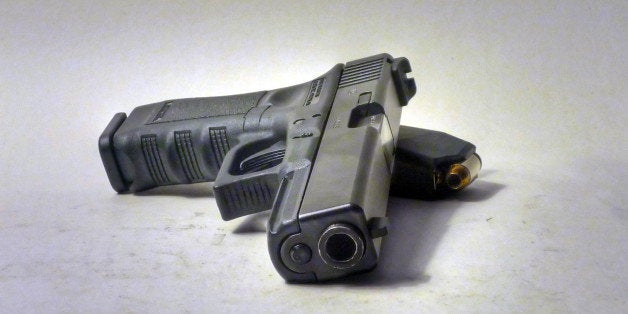 Uber is cracking down on guns.
The company announced Friday that drivers and passengers alike are forbidden from carrying firearms while using the popular ride-sharing service. An Uber spokesperson told the Wall Street Journal that the policy change actually occurred on June 10, a full week before a gunman fatally shot nine people at a historic South Carolina church.
Uber, which is expected to make billions in revenue this year and is widely considered one of the leading tech companies today, sent a strong message with its anti-gun policy announcement: If the government won't pass gun control laws, businesses can take matters into their own hands.
The timing for Uber's official ban on firearms is appropriate: The ride-sharing service is just about to be legalized in South Carolina, where gun regulations are notoriously lenient.
Many other major businesses have issued restrictions on firearms -- Chili's, Panera and Target have all asked customers to refrain from bringing guns.
A poll last year found that the majority of Americans would prefer that restaurants and shops ban patrons from carrying weapons.
This story has been updated to include more specific information about firearm restrictions in different businesses.
This page contains materials from The Huffington Post and/or other third party writers. PricewaterhouseCoopers LLP ("PwC") has not selected or reviewed such third party content and it does not necessarily reflect the views of PwC. PwC does not endorse and is not affiliated with any such third party. The materials are provided for general information purposes only, should not be used as a substitute for consultation with professional advisors, and PwC shall have no liability or responsibility in connection therewith.