Uber released the results of a three-month independent investigation on Tuesday, pulling back the curtain on a work culture former employees have described as toxic and indifferent to sexual harassment.
In a 13-page document, report authors from the law firm Covington & Burling LLP issue recommendations they categorize into 10 distinct groups, including "changes to senior leadership" and "improvements to human resources and the complaint process."
In its section on senior leadership, the report calls for "reallocating" the responsibilities of CEO Travis Kalanick, as well as using regular performance reviews and set metrics to increase the accountability of other senior leaders.
Kalanick announced separately on Tuesday that he would take a leave of absence from the company to grieve for his mother, who died in a boating accident late last month.
At the report's recommendation, an independent board member has also joined Uber's board to aid with company oversight.
One section calls for a "reformulation" of Uber's cultural values to emphasize inclusivity and positive behaviors like "mutual respect." These values would ideally replace its current ones ― including "Let Builders Build" and "Always Be Hustlin'" ― which the report concludes have "been used to justify poor behavior."
In addition to such recommendations as having more trainings, improving the human resources and complaint processes, introducing a better system for record-keeping and boosting diversity, the report made clear, actionable suggestions for employee practices.
Prohibiting intimate or otherwise romantic relationships between employees in a chain of command.

Updating its employment policies to clarify and strengthen it stance against discrimination and harassment.

Clarifying and limiting the consumption of alcohol and other controlled substances during work hours and at work events.

Letting employees more easily transfer internally from one job to another.

Restoring employee trust in performance reviews by increasing transparency and setting specific targets.

Clarifying the process by which promotions are awarded.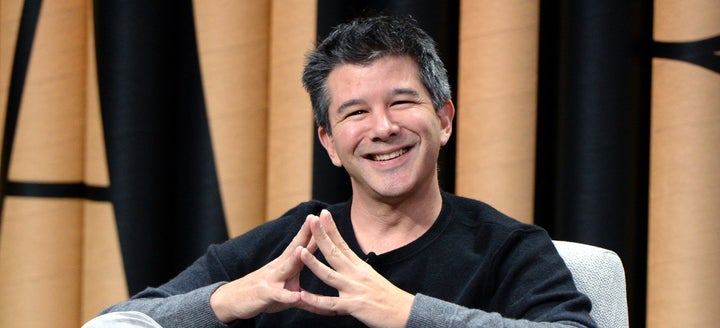 Fowler said the human resources department at Uber punished her for alerting the company to the overt, repeated instances of sexual harassment, telling her to either find a new work team or accept negative performance reviews in the future.
Kalanick responded to Fowler's blog by calling for an "urgent investigation."
"We seek to make Uber a just workplace FOR EVERYONE," he wrote in a statement sent to HuffPost at the time, "and there can be absolutely no place for this kind of behavior at Uber ― and anyone who behaves this way or thinks this is OK will be fired."
Chief Human Resources Officer Liane Hornsey pledged on Tuesday to implement the report's findings, but acknowledged that "change does not happen overnight."
"Implementing these recommendations will improve our culture, promote fairness and accountability, and establish processes and systems to ensure the mistakes of the past will not be repeated," Hornsey said in a statement. "While change does not happen overnight, we're committed to rebuilding trust with our employees, riders and drivers."
The report was originally expected at the end of April, but the deadline was extended through May as Holder said he required more time to interview everyone involved.
A subcommittee of Uber board members, including former HuffPost editor-in-chief Arianna Huffington, have received weekly updates throughout the process.
"Change doesn't usually happen without a catalyst," Huffington wrote in February, explaining the need for an inquiry. "I hope that by taking the time to understand what's gone wrong and fixing it we can not only make Uber better but also contribute to improvements for women across the industry."
Fowler's blog post was among the first revelations in what ultimately would become a long string of damaging news stories for Uber.
Popular in the Community