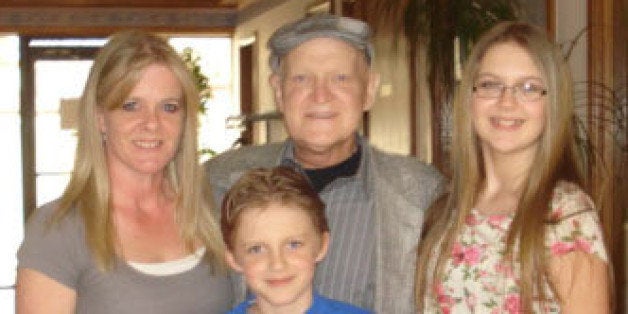 When 69-year-old Kenneth Broskey was told he had only a short time left to live, instead of going into hospice care as the doctors suggested, he just kept on working his second job as an Uber driver.

The Livonia, Michigan resident has been battling oropharyngeal cancer for nearly two years now and took up a second job as an Uber driver in January to make sure his family is taken care of long after he's gone.
Uber spokerperson Brooke Anderson told The Huffington Post that Broskey's daughter, a single mother, and his two grandchildren live with him in his modest home which, until recently, had a remaining mortgage of $95,000.
All that changed when Broskey picked up Roland Gainer a few weeks ago. In just a 12 minute ride, Gainer came to know of why Broskey was still driving and was so touched he started up a GoFundMe campaign to make the terminally ill grandfather's final wish a reality.
"I felt super compelled to help him," Gainer told ABC News. "I admire him so much. Oh my god, his love for his family is limitless. This man is dying of cancer, and yet he's still out there driving an Uber cab just for his family every day. That's indescribable love."
Uber also shared Ken's story with Detroit area drivers and riders, pledging to donate $1 per ride, every time the promo code UBERPARTNERKEN is used until midnight of April 20th. "We saw his story and we were just floored by it," Anderson said. "Ken is an inspiring human being. Here you have a 69-year-old grandfather who is facing one of life's darkest moments and he's not giving up. He's serving the community, fighting for his family and battling cancer. He's an inspiring man."
As of the past couple of days, Anderson says, Broskey has retired from Uber and is spending what time he has left with his loved ones.
Both Broskey and Gainer were contacted for comment but had not responded as of publication.
REAL LIFE. REAL NEWS. REAL VOICES.
Help us tell more of the stories that matter from voices that too often remain unheard.
BEFORE YOU GO
PHOTO GALLERY
Random Acts Of Kindness