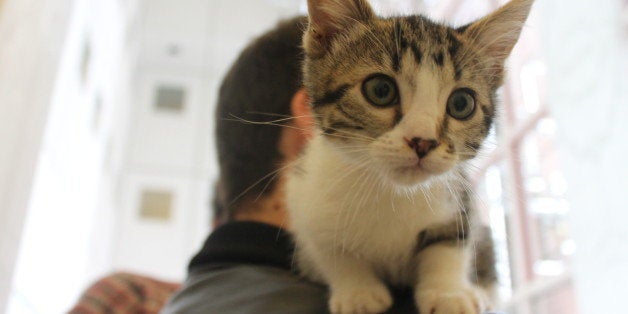 In need of a midday kitten cuddle? On Tuesday, there was an app for that.
In celebration of National Cat Day, on-demand car service Uber partnered with meme site "I Can Has Cheezburger" in perhaps the greatest marketing stunt of all time: temporary kitten deliveries in San Francisco, Seattle and New York. Between 11 a.m. and 4 p.m. on Tuesday, Uber users could click a "KITTENS!" button in the app, and shortly thereafter, adoptable two-month old kittens from local shelters would show up for 15 minutes of cuddling, along with cupcakes and t-shirts. A $20 fee for each on-demand visit was donated to shelters.
Fortunately for The Huffington Post -- along with some of our cat-loving office neighbors -- the San Francisco office got a visit from siblings Nickel, Quarter and Dime, all adoptable kittens at the San Francisco SPCA. (Story continues after slideshow.)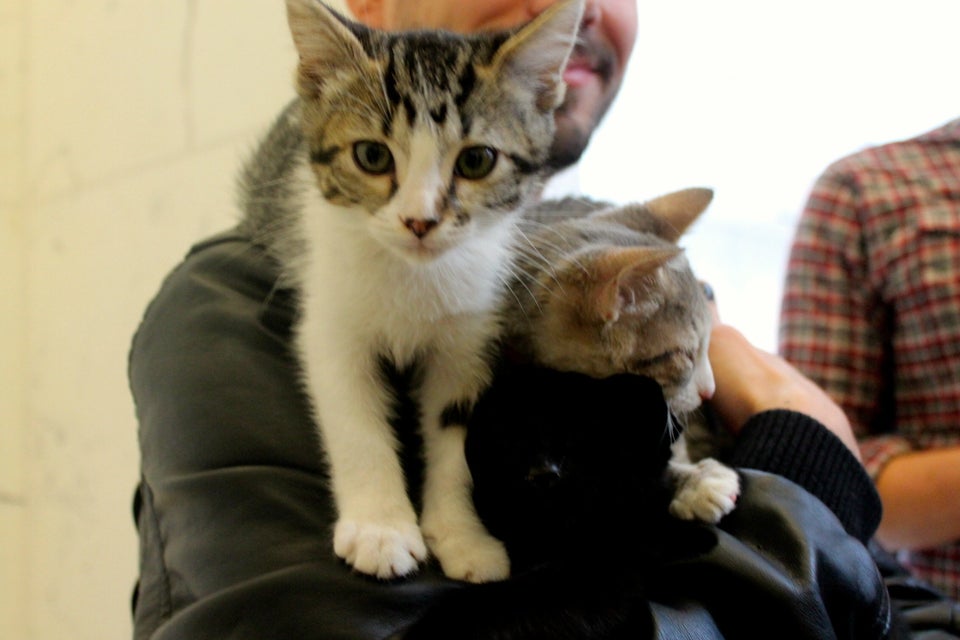 Uber Kittens At HuffPost San Francisco
However, those who were not members of the media weren't so lucky, as, unsurprisingly, the demand for kittens far outstripped the supply:
Uber declined to comment on the short supply but gave out $10 in Uber credits to everyone who unsuccessfully requested kittens.
Related
Popular in the Community