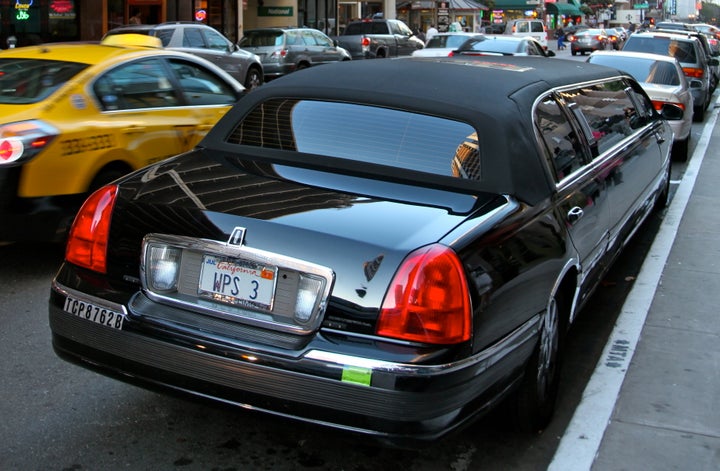 Cab drivers in San Francisco have filed a class action lawsuit against mobile taxi/town car app service Uber, alleging the company is engaging in unfair business practices by skirting rules that apply to traditional taxi services.
The lawsuit was filed by of Leonid Goncharov and Mohammed Eddine, two longtime drivers for the San Francisco-based Luxor Cab.
It claims that "by partnering with unauthorized and unpermitted drivers to unlawfully compete with law abiding taxicab drivers," Uber is "acting as a taxicab company while sometimes...[denying] this fact in order to avoid all regulations governing taxicab companies."
Virtually every aspect of a cab driver's work life is tightly regulated by a series of laws, and they're angry Uber's model skirts those regulations.
The suit specifically charges that Uber dispatches limousines and town cars that are not licensed to act like taxis, uses illegal GPS-enabled metering devices (aka smartphones), charges rates other than those prescribed by law, prohibits customers from paying cash and operates a service without the necessary licenses. In San Francisco, it is illegal for town cars and limos, which are regulated by the California Public Utilities Commission, to act like taxis, which are regulated by the San Francisco Municipal Transportation Agency.
"Simply stated, Uber's 'partner' drivers, who are operating without restriction, are taking passengers and thus income, away from legally sanctioned taxicab drivers who are literally playing by the rules," reads the suit.
For its part, Uber denies it has done anything wrong.
"Uber complies with all laws and regulations applicable to its business," said an Uber spokesperson in a statement to the San Francisco Chronicle. "Any claim to the contrary is baseless and motivated by those who seek to deprive the public of this safe and convenient transportation option. Uber would rather compete for business on the streets of San Francisco than in the courtroom, but Uber will defend these claims in court and is confident of the outcome."
Uber functions by allowing customers to order a car service using their mobile phone and then pay with the app linked to their credit card. The company makes money by taking a cut from each payment.
In San Francisco, riders can choose to get picked up through one of the service's many options, including its traditional black car service, an SUV, by a hybrid (UberX), or even through Uber Taxi--which interestingly enough, is not a private cab, but rather a normal one that just so happens to use the Uber platform.

So why…[do] the plaintiffs think Uber is a "taxicab company"? According to the complaint, because Uber receives requests for taxi service from a customer, transmits (dispatches) the request for cab service to an independent partner in a Black Car that has entered into a service and revenue agreement with the company, and that the driver renders transportation services, that makes it a cab service.
Uber has increasingly run into hostility from both regulators and operators of traditional taxi operators. Along with car sharing apps Lyft and SideCar, the company was recently hit with a fine from California regulators for violating state rules on chartered party carriers.
Earlier this month, after Uber started offering the ability to call regular cabs in addition to town cars in Chicago, a coalition of Windy City taxi and livery cab companies sued, claiming the company was violating a whole host of city and state laws.
This suit isn't the first time Uber has gotten into hot water in its hometown of San Francisco, either. In 2010, the company was forced to change it name from UberCab after receiving a cease-and-desist order from regulators.
Popular in the Community