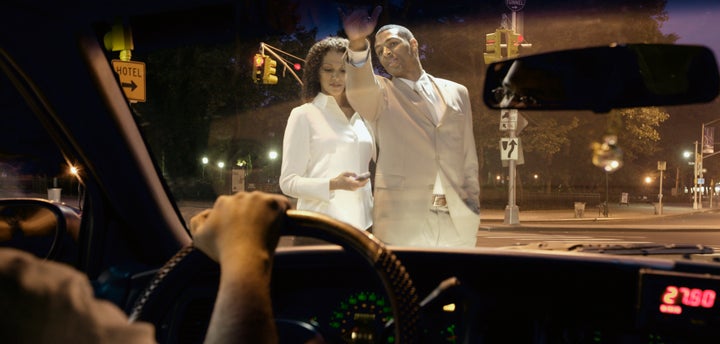 For all the change ride-hailing apps like Uber and Lyft may bring, it seems eliminating deep-seated discriminatory prejudice isn't one of them.
Results of a two-year long study published on Monday by the National Bureau of Economic Research found that drivers for the popular ride services treat passengers differently, sometimes even cancelling trips outright, because of their prospective passenger's race and gender.
As part of the study, researchers at MIT, Stanford and the University of Washington hailed nearly 1,500 rides in Seattle and Boston, then compared the riders' experiences.
In Boston, they found UberX drivers were nearly three times as likely to cancel a male passenger's ride if he had a "distinctively black name" instead of a "white sounding" one. Lyft drivers, in contrast, didn't cancel on African-American riders. Researchers speculate that's because the Uber app only shows a rider's name and photo once they've accepted the trip, forcing drivers to cancel after they've already agreed to pick up the passenger. Lyft's app contains more upfront information, meaning drivers can discriminate without needing to accept the trip first.
Female passengers in Boston were also more likely to be taken on longer, more expensive routes than their male counterparts, sometimes while being flirted with.
"Other female riders reported "chatty" drivers who drove extremely long routes, on some occasions even driving through the same intersection multiple times," the report notes. Researchers believe this is a combination of drivers seeking higher profits, and also "flirting to a captive audience."
Fortunately, that doesn't seem to be a systemic issue. Stephen M. Zoepf, the executive director for the Center for Automotive Research at Stanford and one of the study authors, told car blog Jalopnik the creepy profiteering "seems to be a few bad actors," where "a few drivers were taking routes that were five-times as long as they should be."
Minority riders had similar experiences in Seattle, where African-American passengers endured "statistically significant" longer wait times for their UberX and Lyft trip requests to be accepted.
The study also found similar issues in the traditional taxi industry, which has long struggled with racial discrimination.
In Seattle, for instance, traditional taxi-cabs "stopped nearly 60 percent of the time for white [research assistants], but less than 20 percent of the time for African American [research assistants]."
In emails to The Huffington Post, both Uber and Lyft made clear their apps are intended to facilitate rides for all, and that discriminatory drivers wouldn't be tolerated.
"We are extremely proud of the positive impact Lyft has on communities of color. Because of Lyft, people living in underserved areas - which taxis have historically neglected - are now able to access convenient, affordable rides," Lyft's Director of Policy Communications Adrian Durbin told HuffPost in a statement. "And we provide this service while maintaining an inclusive and welcoming community, and do not tolerate any form of discrimination."
That sentiment was echoed by Uber head of North American operations Rachel Holt, who noted the service should reduce inequities, not perpetuate them.
"Ridesharing apps are changing a transportation status quo that has been unequal for generations, making it easier and more affordable for people to get around—no matter who they are or where they live," Holt said in a statement. "Discrimination has no place in society, and no place on Uber. We believe Uber is helping reduce transportation inequities across the board, but studies like this one are helpful in thinking about how we can do even more."
Related
Popular in the Community