Ride-hailing giant Uber says it will offer city planners and other researchers a rare peek behind the curtain and open up access to its trove of traffic data.
The new service, called Uber Movement, is essentially a dashboard through which users can interact with anonymized trip data in aggregate, allowing researchers to study both broad traffic patterns and more granular neighborhood data on an hourly basis throughout the day.
Uber's motive here isn't purely altruistic. In addition to helping government officials better understand their cities, the company undoubtedly hopes the information will lead to smarter infrastructure investment decisions, thereby benefiting Uber as well.
"We don't manage streets. We don't plan infrastructure," Andrew Salzberg, Uber's chief of transportation policy, told Wired. "So why have this stuff bottled up when it can provide immense value to the cities we're working in?"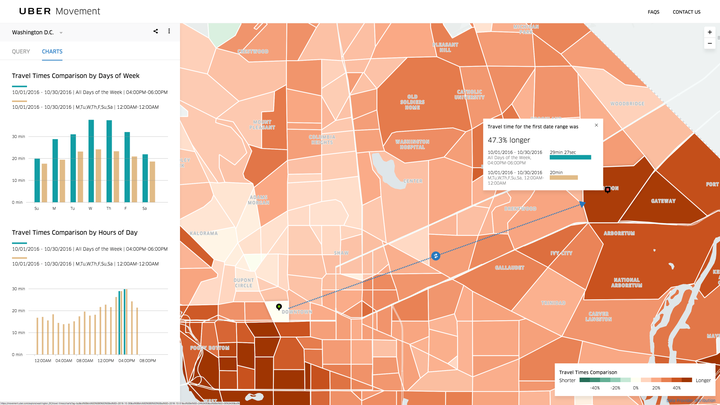 Uber initially opened the service to Manila, Philippines; Sydney; and Washington, D.C., as a trial, and says it will add more cities in the coming weeks. Eventually, the company says Movement will be "freely available to the public."
While Movement's potential benefits are great, traffic planners may want to temper their expectations. A similar program implemented by Uber in Boston in 2015 has so far failed to deliver, with The Boston Globe concluding it has "not lived up to [the] hype so far."
"While the data has been very useful in understanding the growth of [transportation network companies] and their service profile in the city," Boston CIO Jascha Franklin-Hodge told The Boston Globe, "we've not had a lot of big success in putting the data to use in a more planning-oriented context."
Related
Before You Go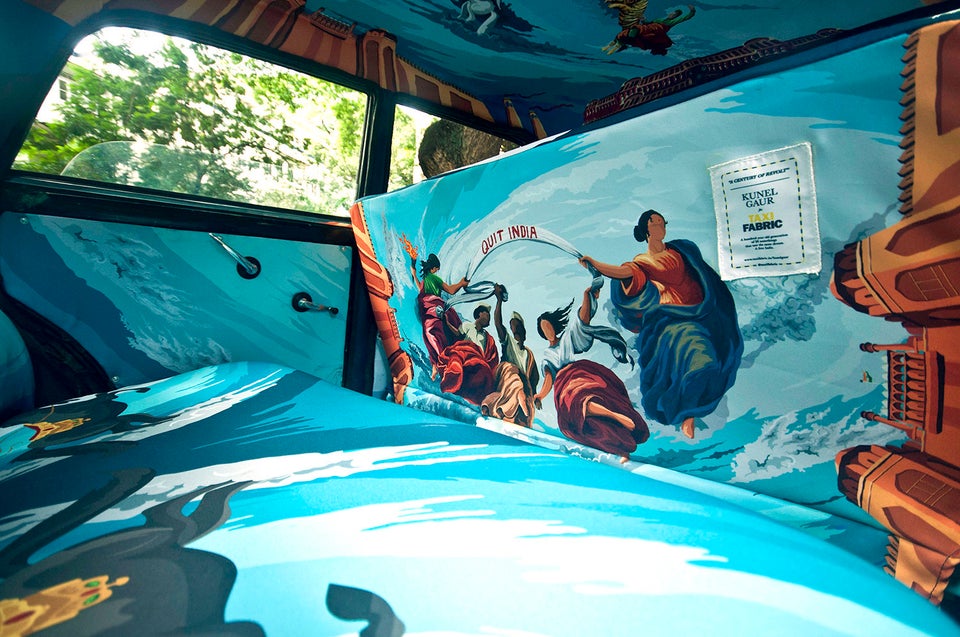 Taxi Fabric
Popular in the Community