You can now hail a rainbow.
In celebration of LGBT pride month, ride-hailing service Uber updated icons on its app to include rainbows -- the international symbol of gay pride -- shooting out behind them.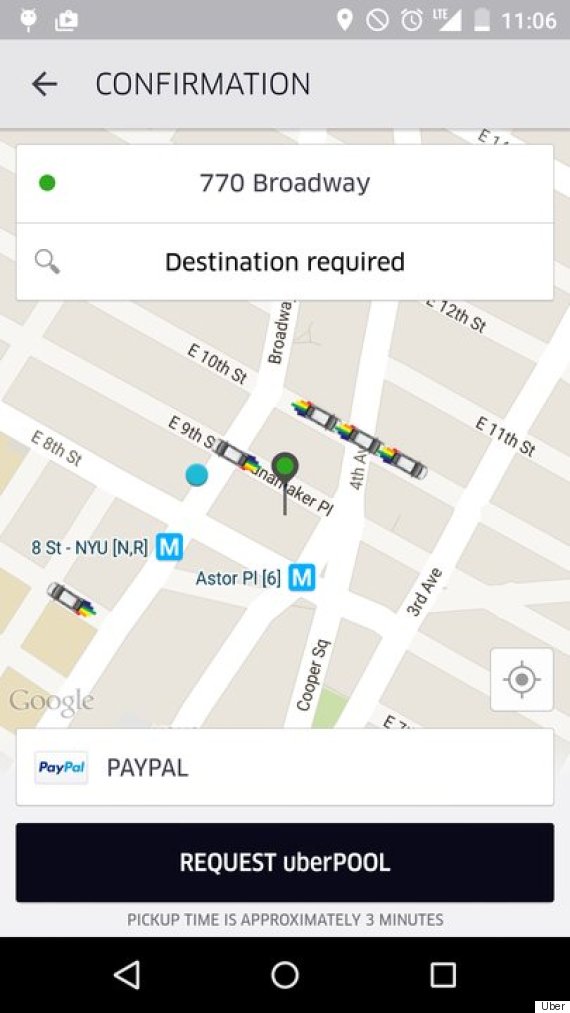 The interface's colorful new touch has appeared in various cities for the past few weeks, AdWeek noted, but the initiative attracted extra attention on Friday after the U.S. Supreme Court ruled 5-4 that it's legal for all Americans to marry the people they love regardless of gender or sexual orientation.
The icons indicate the location of Uber drivers on city streets.
The company is also partnering with the It Gets Better Project, a campaign aimed at supporting LGBT youth, during pride parade weekends in San Francisco, Seattle, Los Angeles, Portland and San Diego this month. During specific hours in San Francisco and Seattle this weekend, Uber users can select "PRIDE" from the app's list of ride options to hail a car equipped with a video camera and postcards so that they can record and write messages of hope for LGBT youth. The entire fare will be donated to the It Gets Better project.
Before You Go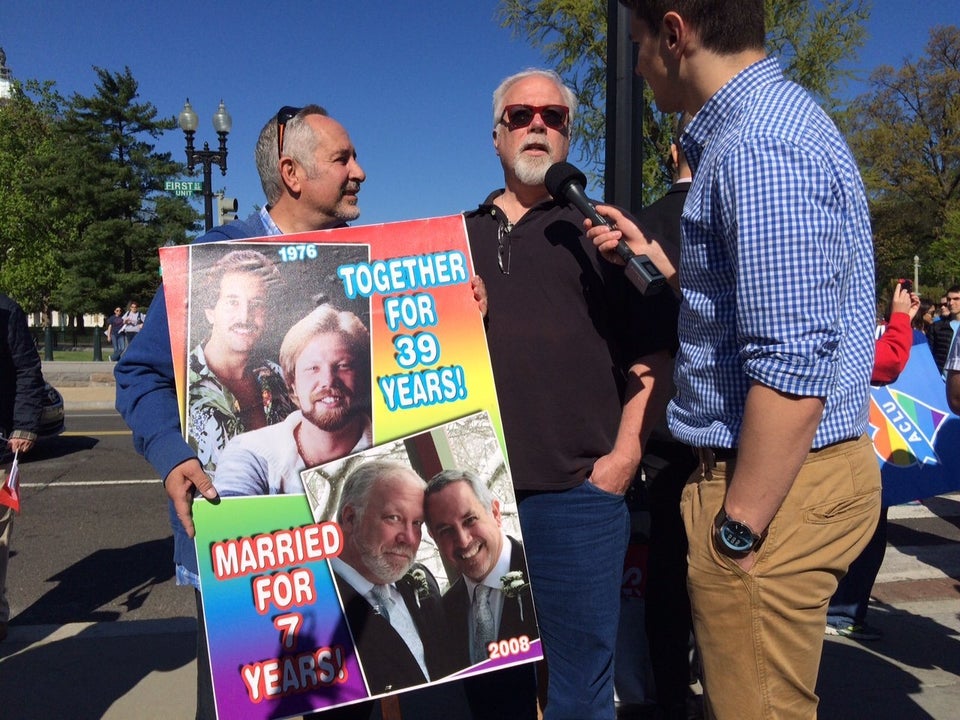 Gay Marriage Protests Outside SCOTUS
Popular in the Community