Uber says it will reimburse its New York City drivers "tens of millions" of dollars in lost earnings for miscalculating its commission there for several years.
The ride-hailing company said it had inadvertently calculated its commission since November 2014 based on drivers' "gross" fares ― before taxes and fees are taken out. Instead, it should have collected a percent of the smaller, post-tax "net" fare.
Uber said it realized the error last Friday, after it revamped how it shows drivers their earnings and discovered their commissions violated the terms of service.
The company told HuffPost it would refund drivers' backpay they're due, plus 9 percent interest. The average driver should receive around $900.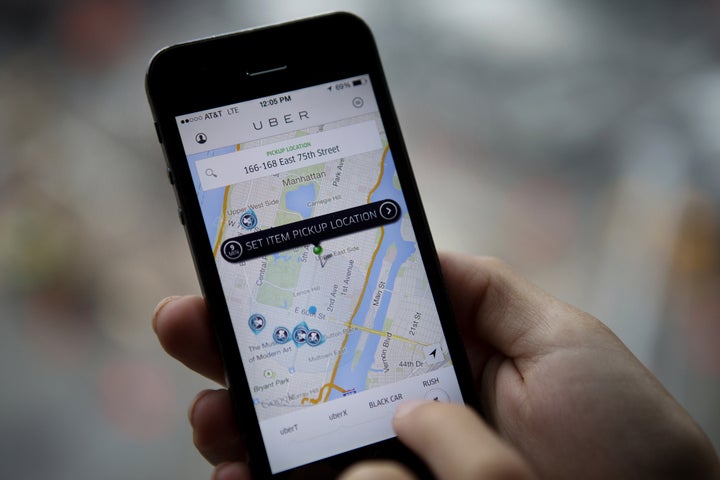 "We are committed to paying every driver every penny they are owed - plus interest - as quickly as possible," said Rachel Holt, Regional General Manager, US & Canada, in an emailed statement. "We are working hard to regain driver trust, and that means being transparent, sticking to our word, and making the Uber experience better from end to end."
But New York's Independent Drivers Guild said the news is just one more sign of an industry in need of regulation.
"Uber's theft of drivers' hard-earned wages is the latest in a long history of underhanded tactics in this industry," IDG founder Jim Conigliaro Jr. told HuffPost in an emailed statement.  "Year after year, companies like Uber, Lyft, Juno and Gett become more valuable and year after year they find new ways to take advantage of hard-working drivers," he added. "This is exactly why we have been calling for industry-wide pay protections to stop the exploitation of New York's drivers once and for all." 
It's unclear if Uber drivers in other cities have been subject to similar miscalculations. The company said it is reviewing that possibility but has yet to find another instance. 
While Uber calculates its take based on drivers' "net" fares, ride-hailing competitor Lyft told HuffPost its commissions still are based on its drivers' gross fares, as its agreement specifies.
"In New York, we deduct commissions and administrative fees from gross fares, as per our driver agreement," a Lyft spokesman said in an emailed statement. "We also pay sales tax on gross fares as required by law." 
REAL LIFE. REAL NEWS. REAL VOICES.
Help us tell more of the stories that matter from voices that too often remain unheard.
BEFORE YOU GO
PHOTO GALLERY
Weird Things Left In An Uber