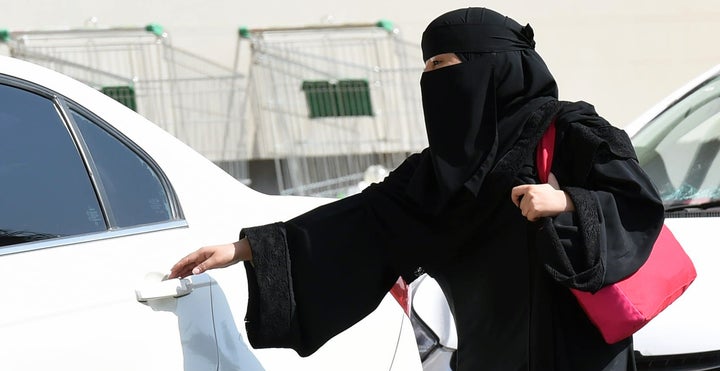 Uber received the single largest investment ever made in a private company on Wednesday -- a $3.5 billion check from the Saudi Arabian Public Investment Fund, which values Uber itself at $62.5 billion. The company's CEO called it a "vote of confidence in our business."
Uber denies that the investment makes for awkward bedfellows, instead portraying the company's presence in Saudi Arabia as the first in a long line of incremental positive changes for women in the country.
"We've been operational in Saudi Arabia since 2014," Uber spokeswoman Jill Hazelbaker told The Huffington Post. "Today, 80 percent of our riders [in Saudi Arabia] are women. The government has made clear that they are working to increase entrepreneurship and women's employment, and we are uniquely positioned to help in both areas," she said.
That figure isn't surprising given that the country's women and girls, who make up roughly 43 percent of the population, have no choice but to call a taxi when they need to get somewhere. Because of this, many women have trouble holding down jobs for lack of secure transportation.
And hired drivers aren't necessarily the safest option for women. "Every time I get in the car with my driver, I feel scared because of the way he drives," one teacher, Amal B, told the outlet Al Bawaba. Another teacher, Soad Al-Harbi, said she feels captive to her driver and pays him even when he doesn't show up because "I'm scared he will get angry and stop driving me to work. As women, we need drivers and we have to put up with all the trouble they cause us."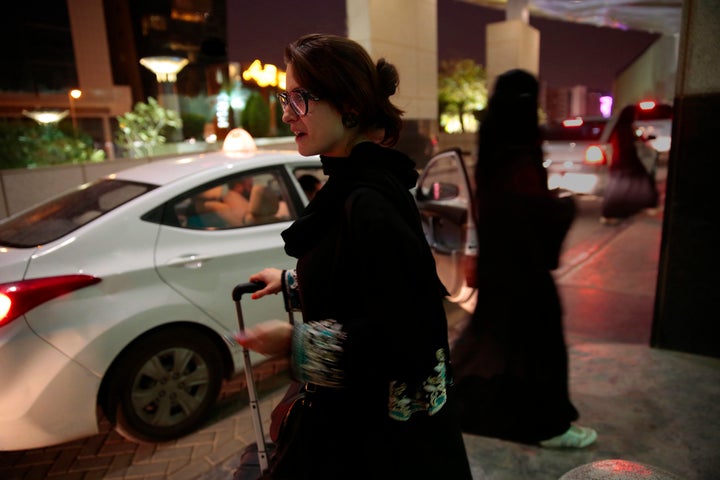 "Like most Western companies who have been making billions by helping the Saudi oligarchs [in] suppressing their subjects, Uber's moral commitment is to make money at any cost," said Ali Alyami, the director for the Center for Democracy and Human Rights in Saudi Arabia.
By chauffeuring women around, Alyami said, the ride-hailing service only "reassures women's continued marginalization."
Asked about the company's role in pushing for women's rights, an Uber spokesperson said that "of course" women should be permitted to drive, but while they cannot, Uber provides a valuable service. The person also said that Uber's acceptance of the investment did not mean it endorsed the government's policy.
Note: The Huffington Post's Editor-in-Chief Arianna Huffington is a member of Uber's board of directors, and has recused herself from any involvement in the site's coverage of the company.
Related
Before You Go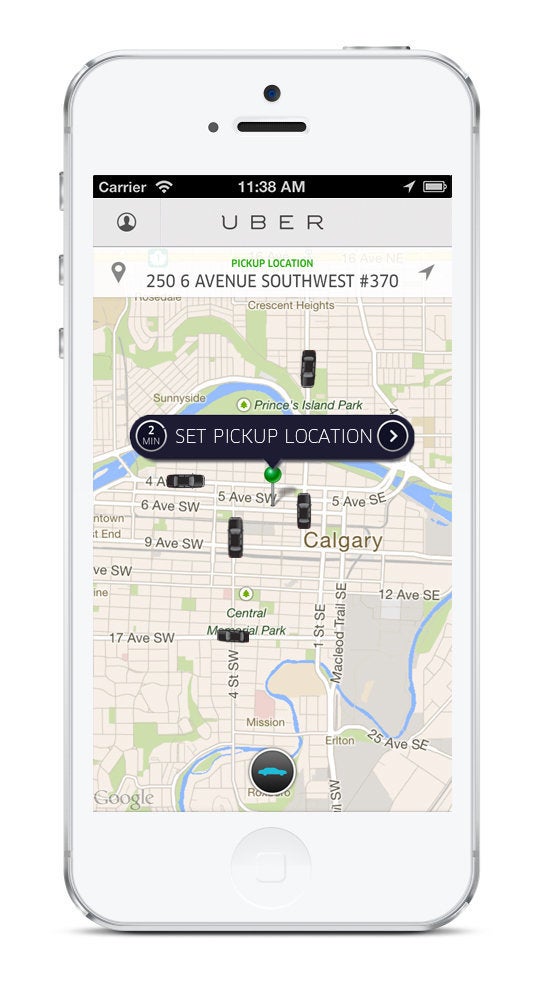 6 Facts About Uber
Popular in the Community