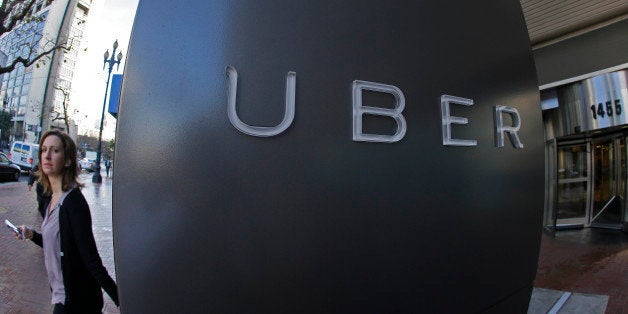 Uber is the poster child for disruption and technological innovation. Yet with a new program meant to inspire its drivers, the startup is deploying a pretty old-school tactic: an employee-of-the-week award for drivers.
There's a bit of a twist though -- Uber drivers aren't technically company employees.
Each week, Uber awards two drivers a Sixth Star for exceptional service. Winners get a $1,000 American Express gift card, some corporate schwag -- hat, medal of honor, etc. -- and public recognition for being awesome.
"We want to recognize service for which our five-star rating system is simply not enough," Uber vice president David Richter told The Huffington Post in an email, referring to how the ride-share app lets customers rank drivers on a scale of one to five stars.
Marketing and management experts said the program, which was just expanded globally, has the potential to inspire drivers, and signals to customers that Uber values drivers.
"It's a nice way to say we care about high quality and we're working on ways to reinforce it," said Derek Rucker, a marketing professor at Kellogg School of Management. Rucker said the program could also motivate Uber drivers to provide better service.
Yet some Uber drivers HuffPost spoke with hadn't yet heard about the awards. A few said that adding a "sixth star" does little to alleviate problems they have with Uber's five-star rating system, a source of anxiety.
Now valued at more than $41 billion, Uber is growing rapidly. It now operates in 300 cities across 56 countries. Slowly, Uber seems to be doing more for its growing fleet of drivers, who operate essentially as small business owners. Uber calls them "driver partners," and they don't receive benefits like health insurance, paid vacation or sick leave.
A month after starting Sixth Star this fall, the company also launched a rewards program that offers its drivers discounts on auto care and wireless services, as well as help finding health insurance. In March, the company launched an internal magazine to foster more community between drivers.
Launched in October and expanded globally last week, the Amex-sponsored program gives awards to two Uber drivers each week for exceptional service. One driver is chosen because she has the highest rating and number of trips in a given region. The other driver is nominated by an Uber passenger for doing something extraordinary. The winners rotate between six regions, in Europe, Asia/Pacific and three areas in the Americas. While the company has done things like this at the local level, the program is one of its first global marketing pushes. So far, 28 Uber drivers have won.
Edith Woodie, a driver in Atlanta, won a Sixth Star for voluntarily helping a man healing from amputation surgery do his grocery shopping inside the store -- instead of just dropping him off and leaving.
Ideen Barimani, an Uber X driver in Baltimore with the highest rating on the East Coast (4.96), told HuffPost that winning a Sixth Star was a "validation" of all the hard work he puts into the job. Barimani said he pulls in anywhere from $600 to $800 a week driving his grey Toyota Corolla for around 40 to 50 hours. The 35-year-old takes Uber's advice on customer service -- keeping his car stocked with bottled water and Starbursts, Hershey miniatures and other candies. He also provides riders with chargers for their phones. And, as a self-professed animal lover, he's totally cool with carting around passengers' dogs. He's open to conversation with passengers, if desired. "If riders want to be left alone, I get the hint," he told HuffPost.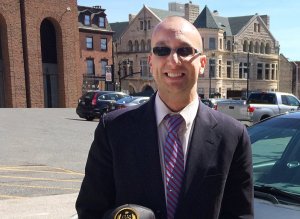 Sixth Star winner Ideen Barimani.
Giving workers prizes for doing their jobs doesn't always work out the way business owners and managers plan. In close-knit workplaces, employee of the month awards can sow seeds of animosity, said Kellogg's Rucker. "You create unnecessary competition in the workplace. Someone wins and everyone else is upset."
But Uber's program avoids some of the classic pitfalls, said Rucker. Uber has a huge and disparate workforce. It's unlikely the program will foment jealousy of management "favorites" or some kind of worker revolt.
"Given it's a rare award and a big workforce, it's more like winning the lottery than a typical award," said Timothy Gubler, a doctoral candidate at Washington University who has researched employee awards. "People don't feel like 'I should've won the lottery,'" he said.
Uber drivers had a mixed reaction to the program. "If you give me a thousand dollars, that means I'm doing my job right," New York Uber driver Mina Morgan said.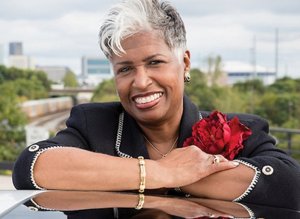 Sixth Star winner Edith Woodie.
Others either hadn't heard about it yet, or were more skeptical. "The award is a marketing ploy. It isn't going to encourage drivers to do anything they weren't going to do," said Casandria Harris, a driver in San Antonio. "It might encourage passengers to acknowledge drivers who go above and beyond."
Beyond the Sixth Star, drivers said the ratings system can be unfair. Ratings can drop for reasons beyond their control -- like traffic, or if Uber raises its prices because of increased demand. Driving people around at night -- when they're more likely to be inebriated -- also puts the rating at risk. Uber said its system accounts for this, and notes that the more rides drivers give, the harder it is for one bad rating to knock them back. Still, it's nerve-wracking -- if the rating drops below a certain threshold, drivers could lose their job.
Over the past year, a few Uber drivers were charged with rape and assault, and there was a big dust-up last fall over the company's interactions with journalists. Partly due to the bad publicity, the percentage of U.S. adults who've actually heard of Uber grew to nearly 60 percent from about 45 percent over the past four months, according to data from market research firm YouGov BrandIndex.
One big challenge for Uber is getting more people to sign up, said YouGov CEO Ted Marzilli. He noted the brand gets very favorable ratings from those who actually use the service. A program like Sixth Star, which personalizes drivers and tells their stories, could help gain more goodwill for the brand -- though it's still in the early stages.
Uber customers will like knowing their ratings could help their drivers, said Uber user Erin Flior, a vice president at communications firm Levick who works on digital marketing campaigns. Flior doesn't always take the time to rate her drivers, but now that she knows something positive could come out of it, she said she'll be doing it more often.
--Timothy Stenovec contributed reporting.
Calling all HuffPost superfans!
Sign up for membership to become a founding member and help shape HuffPost's next chapter