Ultimately, Uber might be undone by the inbox.
On Dec. 13, an employee at Waymo, a self-driving startup founded by Google, was accidentally copied on an email from one of its vendors. Where was the email supposed to go? Why, to Uber ― or, more specifically, to Uber's newly acquired startup Otto.
Included in the email were schematics for a circuit board, one that looked remarkably similar to a board designed at considerable expense by Waymo. Without that circuit board and the "LiDAR" (laser-based surveying) technology it made possible, neither Otto nor Waymo would be going on a self-driving jaunt any time soon.
"The email, which a Waymo employee was copied on, was titled OTTO FILES and its recipients included an email alias indicating that the thread was a discussion among members of the vendor's 'Uber' team," lawyers representing Waymo wrote in a complaint filed in court late last month.
"The email, which a Waymo employee was copied on, was titled OTTO FILES and its recipients included an email alias indicating that the thread was a discussion among members of the vendor's "Uber" team."
"Attached to the email was a machine drawing of what purported to be an Otto circuit board... that bore a striking resemblance to ― and shared several unique characteristics with ― Waymo's highly confidential current-generation LiDAR circuit board, the design of which had been downloaded by Mr. Levandowski before his resignation."
"Mr. Levandowski" is Anthony Levandowski, a former Waymo engineer now at the center of a brewing showdown between Google and Uber. Levandowski abruptly resigned from Waymo in January 2016, then founded Otto and sold it to Uber for $680 million that summer. (You can read a complete, surprisingly riveting timeline of the saga here, via the New Zealand tech blogger Daniel Compton.)
The vendor's misaddressed email has spurred an investigation by Waymo into Levandowski's activities. Waymo declined to speak about the email or the ensuing investigation, instead directing The Huffington Post to a company blog post on the matter:
We found that six weeks before his resignation this former employee, Anthony Levandowski, downloaded over 14,000 highly confidential and proprietary design files for Waymo's various hardware systems, including designs of Waymo's LiDAR and circuit board. To gain access to Waymo's design server, Mr. Levandowski searched for and installed specialized software onto his company-issued laptop. Once inside, he downloaded 9.7 GB of Waymo's highly confidential files and trade secrets, including blueprints, design files and testing documentation. Then he connected an external drive to the laptop. Mr. Levandowski then wiped and reformatted the laptop in an attempt to erase forensic fingerprints.

Beyond Mr. Levandowki's actions, we discovered that other former Waymo employees, now at Otto and Uber, downloaded additional highly confidential information pertaining to our custom-built LiDAR including supplier lists, manufacturing details and statements of work with highly technical information.
Adding to the intrigue, a former Waymo colleague of Levandowski's testified last Friday that Levandowski had discussed "replicating" the LiDAR technology at a new company, and that an Uber executive had approached him about "buying the team responsible for the LiDAR we were developing at Google."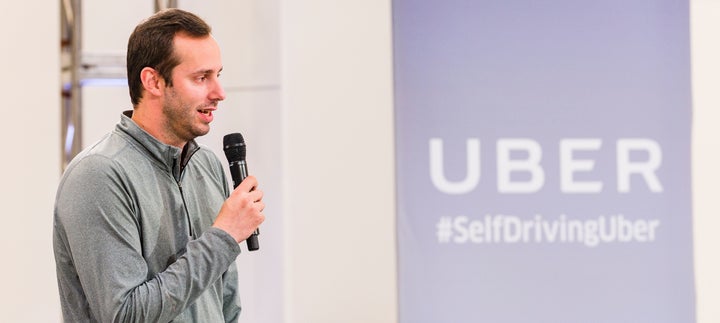 Levandowski was more than a mid-level engineer at Waymo. In many respects, he's responsible for Google's entire self-driving project.
In 2008, Levandowski cobbled together a self-driving Toyota Prius in his spare time. He went on to wow Google with a demonstration in which the Prius autonomously delivered a pizza, successfully navigating the streets of downtown San Francisco using an early version of LiDAR.
"The technology for being able to improve your convenience and safety while on the freeway is just around the corner," he told CNET at the time. "I want to be the one to provide that."
All of which is to say: Levandowski brought considerable knowledge to Uber, Waymo files or no.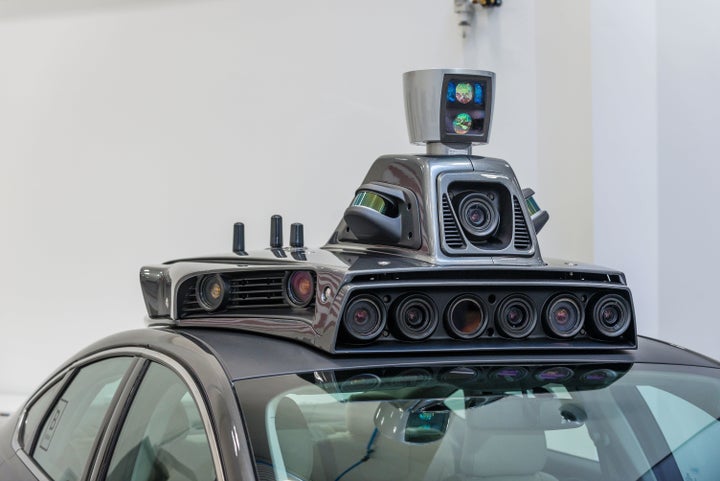 Uber didn't respond to a request for comment for this article, but in a late February interview with Forbes, Levandowski adamantly denied stealing any of Google's technology.
"We did not steal any Google [intellectual property]," he said. "Just want to make sure, super clear on that. We built everything from scratch and we have all of the logs to make that ― just to be super clear."
Should this turn into a protracted legal battle, it's hard to think of a worse adversary for Uber than one of the world's richest and most powerful companies.
The case is scheduled for a hearing April 27.
Popular in the Community