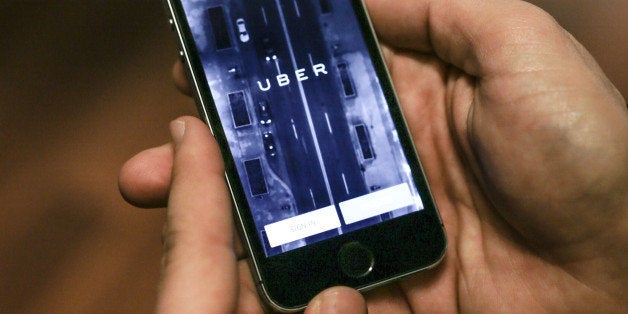 Want a ride anywhere in Manhattan for no more than $10? Uber's got your back.
The popular ride-hailing app on Friday announced a $10 flat rate for rides in Manhattan, as long as you stay below 96th street. But this offer doesn't apply to all Uber rides: You have to use UberPOOL, the company's carpooling service, which matches you with another rider headed in the same direction.
All you have to do is open the Uber app and select the UberPOOL button at the bottom of your screen. If another rider is going the same way, the two of you will be matched and will share the ride together.
The company has claimed that its UberPool service can save riders up to 50 percent compared to a trip with UberX, the service's second-most economical option. But the $10 Manhattan special could help riders to save even bigger.
For example, under this promotion, a shared ride from the Metropolitan Museum of Art (East 82nd and 5th Avenue) to The Huffington Post's offices in the East Village would cost $10. But a regular UberX trip might cost you $24 - 32, according to Uber's fare calculator. Without the $10 promotional offer, an UberPool ride might normally cost between $14 and $22 for this trip.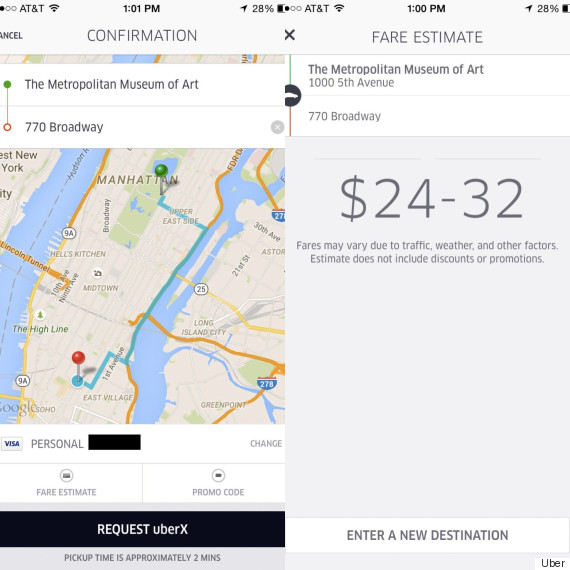 UberPOOL is offering this $10 rate for a limited time only, spokeswoman Alix Anfang told HuffPost. However, she couldn't tell us when the offer will end.
UberPOOL launched last year and is now available in New York, San Francisco, Los Angeles and Paris.