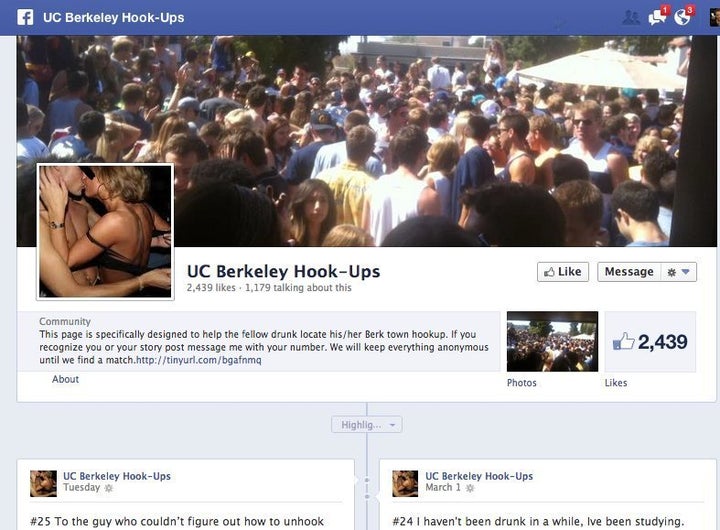 Students at the University of California-Berkeley campus who hooked up with someone at a party and forgot to grab their name or number have a new venue to reconnect -- or just to kiss (or whatever) and tell anonymously.
A Facebook page titled "UC Berkeley Hook-Ups," which brands itself as a campus missed connections forum, has quickly gained popularity and has revealed some juicy tales over the past two weeks.
"This page is specifically designed to help the fellow drunk locate his/her Berk town hookup," the page says. "If you recognize you or your story post message me with your number. We will keep everything anonymous until we find a match."
The page doesn't list an email, only a Google Doc for anonymous submissions to the page. Since it started on Feb. 19, it's collected 23 stories and attracted 2,428 likes, as of press time.
Many of the postings leave little to the imagination. And while some are genuinely seeking to reconnect with that amorous stranger, others seem to be merely venting about how unpleasant the hook-up was.
Despite its popularity, not everyone sees it as good, clean fun. "Mas, mas!" Monica Moncada, a program facilitator of a student-run DeCal sexual health course, said that she has no problem with the explicit details -- "Everyone likes a good sex story," she said. But there's another issue to consider.
"California law states that it is illegal to give consent under the influence," Moncada said. "So, although the stories may be humorous, it is a fine line from casual sex and rape."
Two days after the Facebook account started, an anti-hook-ups page popped up as "UC Berkeley Consent," which features anonymous consensual stories about hooking up (or about how couples almost did).
But Karen Hughes, coordinator for the PartySafe@Cal campaign, cautioned that the "Hook-Ups" page doesn't represent how most UC Berkeley students spend their weekends.
"The people who drink are quite loud," Hughes said, "and the people for whom the Hook Up page represents actual incidents and activities and behaviors probably represents a minority of people in the Cal community -- but they are very noticeable."
A hook-up page on Facebook was also started for the New York University community. That version, however, was intended to help lusty students meet others for the first time, rather than reconnect after the fact.
Support HuffPost
The Stakes Have Never Been Higher
Related
Before You Go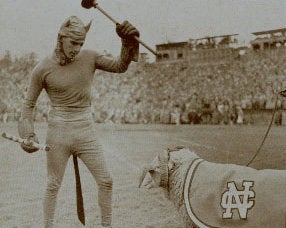 Schools With The Best Sex Life
Popular in the Community