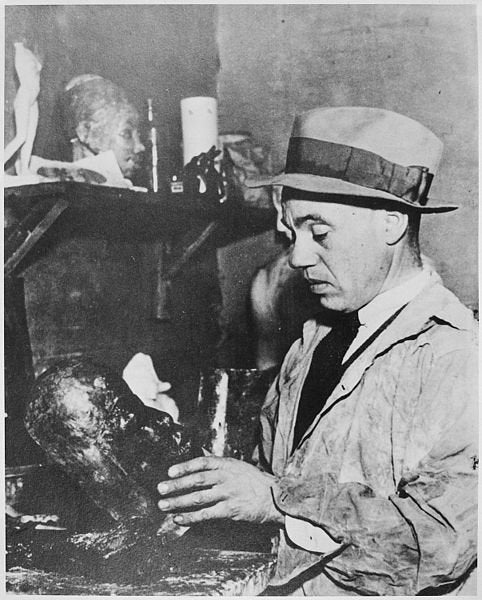 That one man's trash is another's treasure plays out ever too fittingly in recent UC Berkeley news.
In 2011, the Huntington acquired a redwood panel carved by celebrated artist Sargent Johnson, a work valued at over $1 million. As the New York Times points out, though, the work once resided in UC Berkeley's surplus store -- in fact, for over 20 years -- and was sold in 2009 for a mere $165.
"We do regret it," University Risk Manager Andrew Goldblatt told the New York Times in an interview.
As Golblatt said to the Daily Californian, the work was accidentally moved to storage in the early 1980s during a renovation by the UC Board of Regents. Presumed stolen, the painting remained hidden away until 2009, when Greg Favors, unaware of the identity of the sculpture, purchased it from the store.
An art and furniture dealer, Favors paid a fraction of the current valued price for the panel. Hoping to restore the work that had been damaged after being in storage for so long, he contacted Gray Brechin, a Berkeley scholar specializing in New Deal art, to ask for restoration advice. It was then that the small-time dealer became aware of what, exactly, he had found.
Realizing its mistake too late, UC Berkeley looked into repurchasing the panel from Favor for a price of around $215,000. In the end, the university turned it down due to alleged financial constraints.
Brechin called the university's mishap "an act of sheer stupidity" in an interview with the Daily Californian, alluding to the clearly recognizable character of the work.
Sargent Claude Johnson, an important sculptor during the Harlem Renaissance, was a notable presence in the Bay Area during the first half of the 20th century. His works have been exhibited in galleries like the San Francisco Museum of Modern Art. This particular piece was commissioned as part of the New Deal, and while that fact would generally prevent a private transaction, Favors was able to sell the work to collector Michael Rosenfeld because it was a decoration on a nonfederal building.
Rosenfeld sold the work almost immediately to the Huntington, located in Southern California. It was temporarily on display in 2011 and is now in restoration.
REAL LIFE. REAL NEWS. REAL VOICES.
Help us tell more of the stories that matter from voices that too often remain unheard.