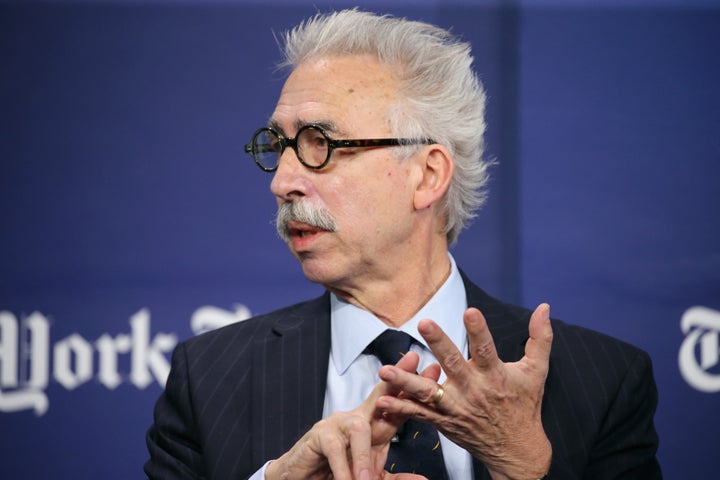 The University of California, Berkeley will set up a review board to ensure that it issues appropriate sanctions for sexual assault and harassment cases involving staff and faculty on campus. 
Nicholas Dirks, the school's chancellor, announced the review board and several other steps in a campus-wide email on Thursday. The university plans to organize a half-day event filled with teach-ins and seminars about sexual violence, and will make additional hires in offices that provide counseling and health services to sexual assault victims.
Cal will also establish a new "Sexual Violence and Sexual Harassment Task Force" in April and hire more people to staff its Office for Prevention of Discrimination and Harassment to resolve sexual violence cases more efficiently, Dirks' email said.
We have heard the salient message: there is much work to be done.

Nicholas Dirks, chancellor of UC Berkeley
Sujit Choudhry stepped down as the law school dean this month after a lawsuit stated the university found him in violation of its sexual harassment policy. His punishment was a 10 percent pay cut for one year, and Provost Claude Steele ordered him to get counseling. 
"In the last two weeks, we have met with survivors, faculty, staff, students, alumni, and community leaders," Dirks wrote in his message, co-signed by Steele. "We are grateful for their forthright comments, honest feedback, and constructive suggestions. And, we have heard the salient message: there is much work to be done. We take our responsibility here seriously, and we intend to have Berkeley lead in this area, as it has in so many others."
Cal student Meghan Warner, one of the complainants who sparked the federal Title IX investigation, said she's pleased to see more resources going toward the offices handling investigations and advocating for survivors.
However, she called the new task force a "a waste of time and resources."
"We don't need yet another official-sounding task force, and it's clear he's creating this because it looks good, not because it will most effectively address the issues survivors have been pointing out for years," said Warner, who also serves on an existing task force called the "coordinated community response team." 
"I was in a meeting with Steele a few years back where we explained Title IX investigation issues and sanction issues, and how everyone keeps saying they take this issue seriously, but they do nothing about it," she told The Huffington Post. "So it hurts to see him do the same thing years later. It's about reputation, not student and employee safety."
"It is blatantly obvious that the sole purpose of establishing yet another task force is being able to announce its creation," Karasek said. "The students I know who were on Berkeley-specific task forces and working groups over the years routinely complained that key administrators would not bother showing up to meetings, that the meetings would be scheduled at inopportune times, and that little to nothing was accomplished during them."
It's about reputation, not student and employee safety.

Cal student Meghan Warner
As for the review board for sanctions, Warner said that is a positive step, depending on who is included on it. 
The review board will ensure that sanctions for faculty and staff found guilty of violating university policy on sexual assault and harassment "are dealt with in a firm and consistent manner, regardless of the rank or position of either the complainant or respondent," Dirks' message said. 
The campus-wide event Dirks announced will focus on sexual violence "learning and awareness activities" and is planned for early fall.
"We will also provide significantly more resources to support interactive and performance-based learning activities, as well as develop new experiential learning programs designed specifically to help all members of our community identify, confront, and stop abuses of power, including sexual harassment," he said. 
The event is a response to the state auditor's 2014 recommendation that the school "engage all students in several key educational opportunities including a comprehensive, coordinated, and evidence-based social norms education." The auditor's office concluded in its last update in 2015 that the school had "not fully implemented" anti-harassment and violence training that would reach all students. 
REAL LIFE. REAL NEWS. REAL VOICES.
Help us tell more of the stories that matter from voices that too often remain unheard.
BEFORE YOU GO
PHOTO GALLERY
Surviving In Numbers: Stories Of Sexual Assault Survivors