UC Berkeley students did not abandon the free speech movement by protesting the alt-right this week. To the contrary, the instinct to resist a potentially fascist new government taking power with no mandate indicates that the spirit and tradition of activism and civil disobedience is alive and well at Berkeley.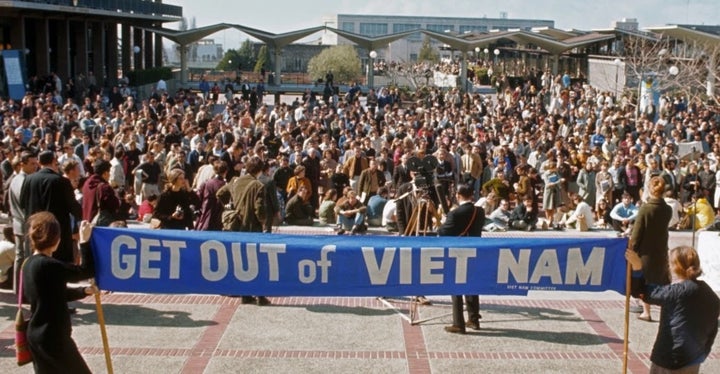 UPDATE: Feb. 3, 2017 at 12:50 a.m. PST — Donald Trump threatened to eliminate federal funding for UC Berkeley Thursday morning in response to the previous evening's protests. Threats to withhold funding from a great American academic institution as punishment are unconstitutional, shameful, and serve only to further stoke the sentiments of resistors nationwide.
PREVIOUSLY: A protest that erupted on the campus of the University of California, Berkeley Wednesday night turned violent over the scheduled speaking engagement of Milo Yiannopoulous, an editor of the "alt-right" online publication "Breitbart News." Yiannopoulous, known for his bigoted rhetoric and inflammatory hate speech, is touring the country with "The Dangerous Faggot Tour," which, among other things, promotes a college grant program exclusively for white males.
Two points of full disclosure: First, I am a proud alumnus of UC Berkeley who will celebrate his 10-year reunion this fall and I consider my time there the very best of my life.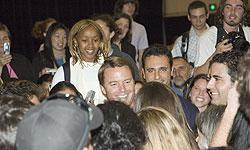 Second, I became a personal target of Breitbart News a few weeks ago after writing an opinion piece that opined in no uncertain terms that Donald Trump is not a legitimate president. The resulting pandemonium gave me a chilling glimpse into just how powerful the alt-right machine has become.
For days on end, I received thousands of cruel, unrelenting, and dark messages, tweets, and e-mails. They ranged from ridiculing my physical appearance, to literal murder threats, to describing the caliber bullet they'd put through my brain, to encouraging me to commit suicide, to detailed speculation as to whether I was gang-raped as a child, to calling me a "faggot," to calling me a "sand nigger."
It was clear to me that this was my gag order. The alt-right news media has created a self-contained system where they control the discourse, who wins and who loses, and if you present a challenge, you must be destroyed. Dissidents are browbeaten into submission, their credibility and reputations destroyed. Dozens of websites all propagate the same narrative, met by hordes of readers and subscribers, most of them emboldened by their anonymity, and whose anger and racial biases have been stoked and inflamed for years.
If that all sounds pretty dystopian and apocalyptic, it'll come as no surprise that a group of non-student anarchists turned the protests violent later in the evening on Wednesday, with riot guards being called to the scene, and ultimately forcing police to cancel the event.
Conservative news outlets seized immediately on word of the cancellation:
"The left wing hates free speech," they decried on social media, criticizing students for abandoning the spirit of the Free Speech Movement that the University, it's faculty, it's students, and it's alumni cherish dearly.
Chancellor Nicholas Dirks had rightly refused to cancel the event earlier in the week, explaining that UC Berkeley, as a public institution, would not ban "expression...even when the viewpoints are hateful or discriminatory." And it's true that commitment to Free Speech means allowing the expression of viewpoints that even the most detestable among us would loath to endure. Yiannopoulous should have been free to speak, and students should have been free to boo him out of town afterwards.
But there was a far greater force at play here. This wasn't about free speech. No one can argue in earnest that Yiannopoulous has been silenced, that his views are unknown, or that he doesn't have a platform to voice them. Their rage and frustration was about much more than Yiannopoulous, who has been described as touting a "white nationalist agenda." Sound familiar?
Indeed, the "alt-right" and it's message of white nativist protectionism has become the mainstream, and it has done so against the will of the majority of the electorate. Only twelve days into this administration, and there have already been massive protests in opposition to it, with enough scandal, conflicts of interest, evidence of Russian hacking, controversial cabinet nominations, and regressive executive orders that have lead many to compare this president to history's most notorious fascists and dictators.
That a place with a history like Berkeley would be home to these alt-right protests makes complete sense: Support among millennials for Trump in the election was particularly abysmal. According to the Center for Information and Research on Civic Learning and Engagement (CIRCLE), only 37% of millennial voters ages 18-29 voted for the Republican candidate.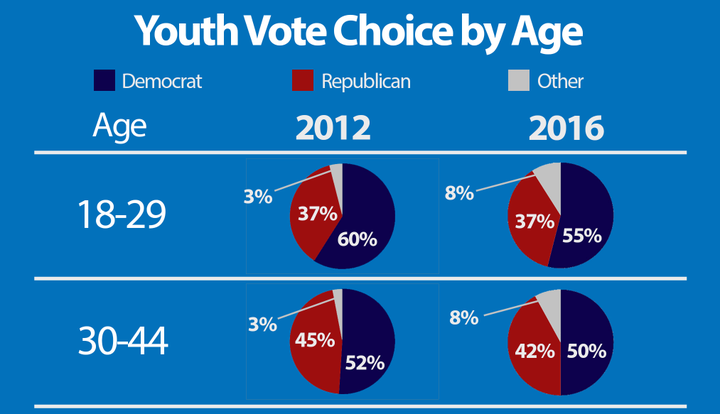 Branded Research Inc., or Brinc, is an innovative market research company that leverages social communities to engage with a vetted and trusted community of respondents to collect reliable data. According to their recent polling, only around half of respondents viewed Donald Trump's presidency as legitimate, with the same number of respondents feeling less confident in the leadership of the country moving forward.


The students of U.C. Berkeley were reacting to a very real instinct. Last night's protests weren't about free speech, but the refusal of a student body to normalize the take-over of the American government by a hateful and distinctly un-American ideology that has assumed power without a mandate. In doing so, they stand with a long tradition of activism and civil disobedience at U.C. Berkeley of which they should be proud.
Violence must be discouraged as we navigate through these trying times and must not be the answer. That it has happened, considering this Administration's near daily lack of regard for the law, for its citizenry, and for the principles on which this country was founded, is not a surprise. As Trump and his administration grow increasingly belligerent, it's hard to imagine a clear path forward for a concerned citizenry who feels robbed of a voice or any power over it's government.
Popular in the Community