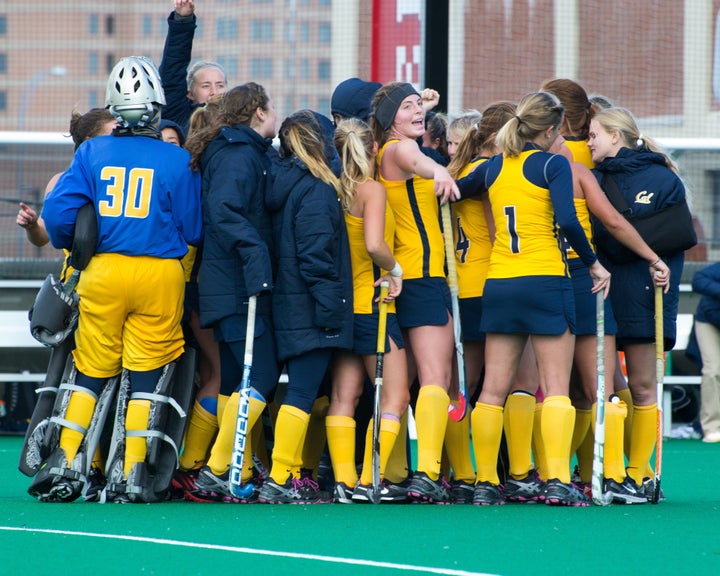 The women's field hockey team at the University of California, Berkeley still does not have a field of its own to play on, close to two years after athletes were told the school was taking theirs away.
The team originally lost its practice and game facility because the school was constructing a new parking garage. A replacement field built in spring 2014 has turf that works for the school's football and lacrosse teams, but the women's field hockey squad cannot use it.
Construction on the field hockey team's new field began in May, even though the players say they were told they'd have it in time for the spring 2015 semester. As of August, construction still isn't complete.
A school athletics spokesman said they are working to expedite the "complex construction process," but the team on site "recently discovered a construction issue that is going to disrupt the expedited timetable." He did not elaborate.
"The field was supposed to be ready by August 21, and we were informed last Monday that there is a construction delay and it will not be ready in time for that date or in time for our opening weekend," said Kristen Lee, a senior member of the team. "They haven't given us a new date, but it seems like we could now still be without a field until well into September, possibly October."
Instead, the women's field hockey team has to travel more than an hour's drive to play on the turf of their rival, Stanford University, and on the University of California, Davis campus. The team announced location changes last week. They had planned their season opener at Berkeley on Aug. 28.
The field hockey players have not ruled out potential legal action accusing the university of a Title IX violation, since the men's sports teams are not similarly displaced. The university insists it is doing what it can to resolve the issue.
"This will not deter our efforts to complete this project for our team," the athletics department said in a statement, referring to complications in the construction. "We will continue to work through this unfortunate setback with all partners involved to ensure a first-class field is produced for our deserving student-athletes."
Popular in the Community