The University of California system announced Wednesday they will pay $30,000 in damages to each of the 21 students and alumni who were sprayed at a peaceful protest against budget cuts and tuition hikes last November.
The total settlement reaches nearly $1 million: $30,000 to each victim, $250,000 in attorneys fees and a requirement for UC to set aside $100,000 for anyone else who can prove their were harmed or arrested during the incident.
"What happened on November 18 was among the worst examples of police violence against student demonstrators that we've seen in a generation," Michael Risher, staff attorney with the ACLU of Northern California, said in a statement. "The settlement should be a wake-up call for other universities and police departments."
The settlement also calls for a written apology from UC Davis Chancellor Linda Katehi to each person hit with the spray.
Former state Supreme Court Justice Cruz Reynoso, who lead one of the internal reviews, said earlier this year that the administration and UCPD violated policies and mishandled the protests.
One of the victims involved, recent UC graduate Fatima Sbeih, said she has had panic attacks and frequent nightmares for months after the incident. Sbeih said there's more work to be done beyond the settlement.
"The University still needs to work to rebuild students' trust and this settlement is a step in the right direction," Sbeih said.
Lt. John Pike, the officer prominently featured in the video using military-grade pepper spray on the students, no longer works at the UCPD. He was let go in July, after remaining on paid leave for several months.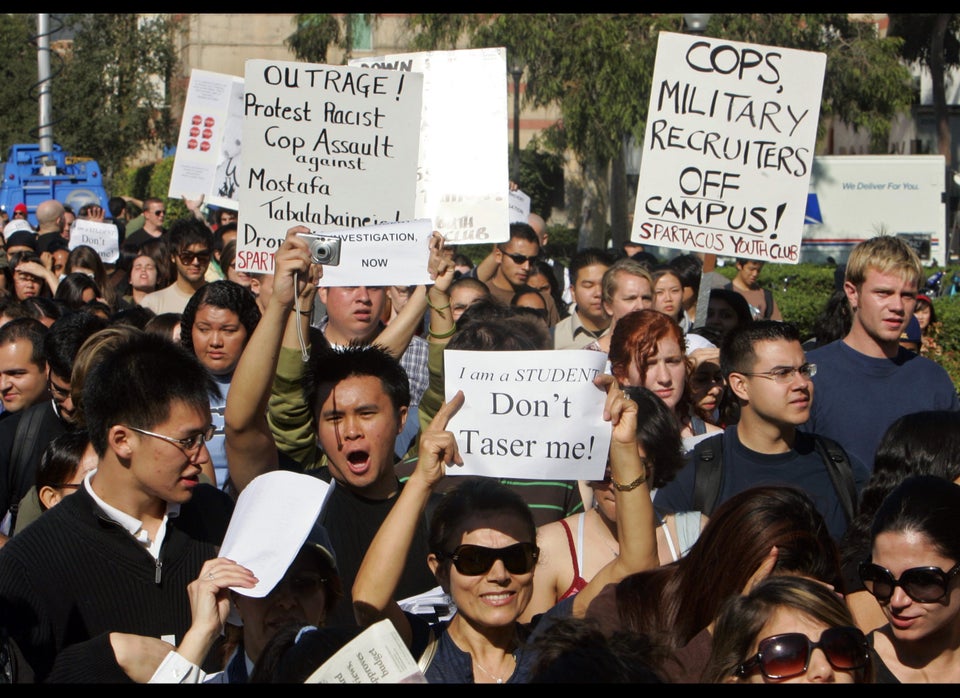 UC Protests And Police Violence