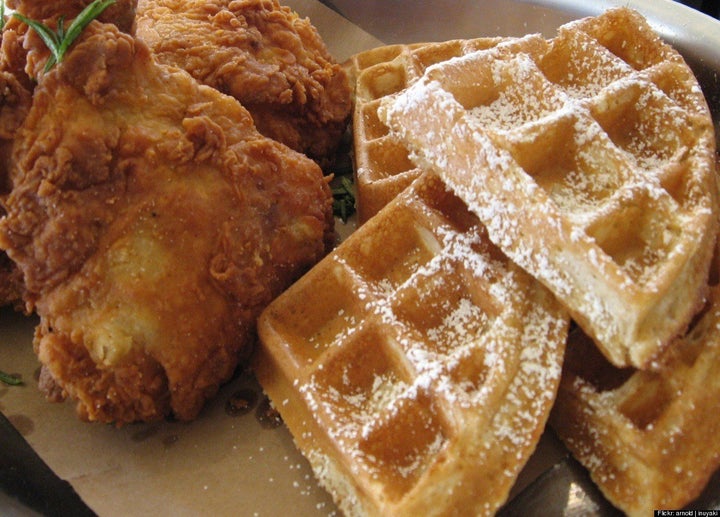 Students at the University of California-Irvine were irked when an on-campus dining facility served fried chicken and waffles in honor of Martin Luther King, Jr. Day, reports the Daily Pilot.
The dinner came on the first night of the campus's 28th annual Martin Luther King Jr. symposium.
Although university representative Cathy Lawhon acknowledged that the decision to link the foods with MLK's name was insensitive, she said that the chef in question would not face disciplinary action from the university.
Lawhon said the Jan. 17 dinner was "put together at the last minute," according to the Los Angeles Times.
Regardless of intent, some students were offended by the nod to the culinary stereotype. "It's just another in a long line of small events on our campus that aren't meant to be taken in a certain way, but are at least questionable in their cultural legitimacy," Black Student Union director of communications John Murillo III told the Times.
The Times reports that dining service providers Aramark said they will offer cultural sensitivity training for chefs and managers in light of the event.
What do you think? An honest mistake, or a thoughtless gaffe? Weigh in below.