 If there's one thing the University of California's administration can improve upon, it could be summed up in one word: communication. That's according to a new report released Friday on how to avoid violent confrontations with student protesters on campus in the future.
Now a new report released last week, written by Christopher Edley Jr., the dean of Berkeley Law, and Charles Robinson, the UC system's vice president and general counsel, gives 50 recommendations on improvements the administration can make.
The report was broken down into nine specific areas. Here's a summary of their conclusions: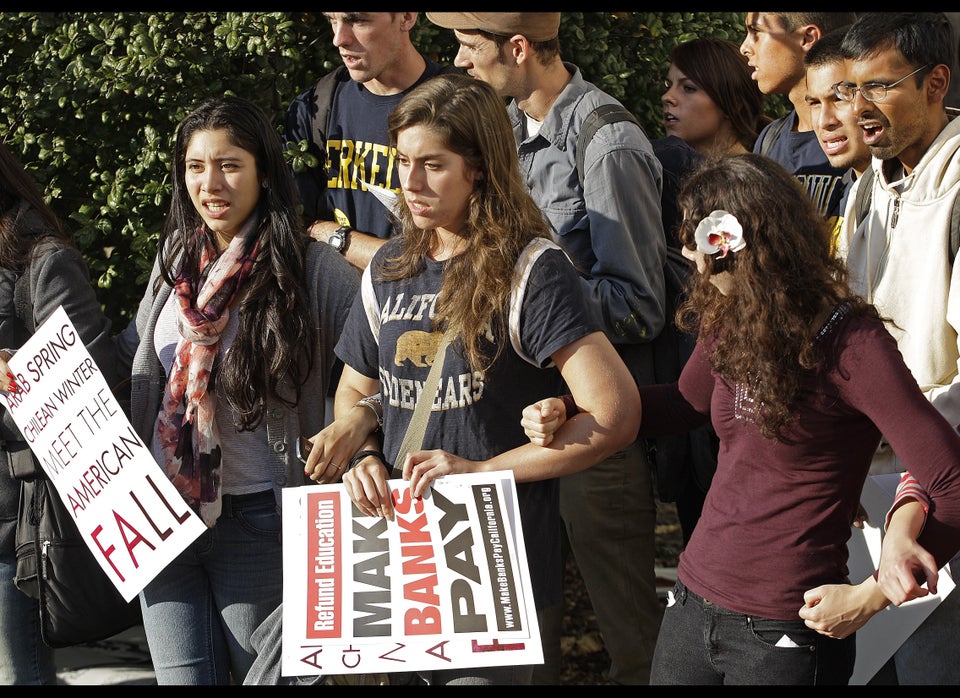 Recommendations From Robinson/Edley, Jr. For The Univeristy Of California In Dealing With Protests
In large part, Edley and Robinson focus on improved communication with students who have grievances with the administration as well as communication with demonstrators if protests are underway.
"I'm totally confident that if our recommendations had been in place," Edley said at a press conference, "the mistakes that were made in November wouldn't have been made."
While the report doesn't call for a ban the use of pepper spray on students, it does suggest "campus police utilize hands-on pain compliance techniques before pepper spray or batons whenever feasible."