 As the University of California Board of Regents considered where to cut budgets and whether or not they should increase fees on students, they gave a hefty raise to the new San Diego campus chancellor, Pradeep Khosla.
In their meeting on Wednesday, the Regents awarded Khosla a $411,084 base salary, a 4.8 percent increase compared to his predecessor and more than double Governor Jerry Brown's annual salary of $173,987. Only Lt. Gov. Gavin Newsom and outgoing student regent Alfredo Mireles, Jr., voted against Khosla's compensation package, with Newsom saying he was against the choice to increase pay for UC chancellors while simultaneously planning fee hikes on students. "We're about to take big cuts in this state," Newsom said. "We're going to be asking for a tuition increase. I just think the optics are wrong on this."
Regent George Kieffer, vice chairman of the Regents' compensation committee, said at the meeting "Chancellors make a difference and presidents make a difference and we have to recognize that."
UC officials tell The Huffington Post that Khosla took a significant pay cut leaving Carnegie Mellon University's College of Engineering. They also pointed out that 40 major universities pay their presidents more than UC does, although it isn't a clear comparison since many of the schools on that list are private institutions without state funding.
As the meeting happened, students gathered both inside and outside the meeting protesting against potential tuition increases. More than a dozen students marched around in orange outfits, meant to represent prison garb, saying they were "sentenced to debt."
Brown himself spoke against the pay raises last summer. "At a time when the state is closing its courts, laying off public school teachers and shutting senior centers," Brown said, "it is not right to be raising the salaries of leaders who -- of necessity -- must demand sacrifice from everyone else."
Increasing administrators' pay amid budget cuts has been a trend over the past decade. Tuition and fees at state schools soared 72 percent from 2001-2011. Yet, Andrew Hacker, co-author of Higher Education? How Colleges Are Wasting Our Money and Failing Our Kids – and What We can Do About It, says salaries of university presidents at public and private universities have roughly doubled since 1991.
The UC Regents will vote in July on whether or not to increase tuition by 6 percent. The AP notes that would mean in-state undergraduates would pay $12,923, nearly double what students paid five years ago.

Where Are College Presidents Getting Paid Huge, Above Average Salaries?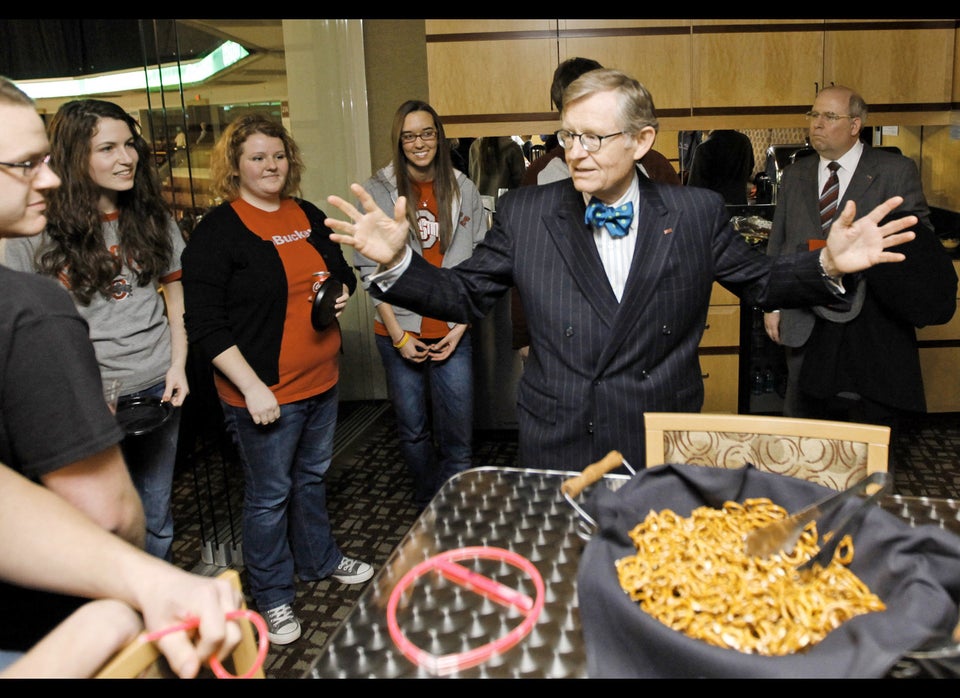 The Highest Paid College Presidents At Public Universities
Information in the slideshow, unless otherwise noted, came from The Chronicle of Higher Education's data on salaries from 2009-10. Figures in the slideshow include base salary, as well as other benefits and compensation.
Popular in the Community