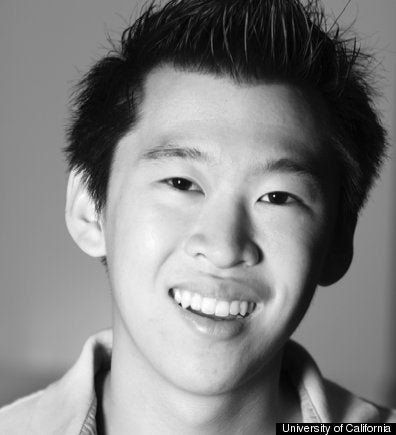 University of California Student Regent Jesse Cheng has made a name for himself as the leader of a new wave of student activists. As the AP reported earlier this year, Cheng is "comfortable talking with both administrators and anarchists" and is "a presence at protests but avoids getting arrested." The UC-Irvine Asian-American studies major is effectively the most powerful student in California, and he's been very public about his desire for change within the embattled UC system.
And now he's being public about another thing: his sexuality. Cheng came out Wednesday night after years of hiding and downplaying the fact that he's bisexual.
Years ago, apparently before he attended UCI, he had told his "homie" he liked men but his friends had beaten him up as a result, trying, he recalled, to beat the gayness out of him. He marched at his first gay pride march in San Francisco, but after his mother saw him on television, he denied it was him. At UC Irvine on Wednesday, he explained he "lived for" his mother and could not let him down. After his father found a rainbow flag he had collected, Cheng told his dad, with whom he was "not close," that he liked the colors. He also contemplated committing suicide. All this history of denial was the backdrop to his dramatic, unexpected coming out during a dark Wednesday evening at the UC Irvine flag poles during the University's speak-out and candlelight vigil against homophobic bigotry and hate in the wake of the suicide of gay Rutgers University freshman Tyler Clementi last month.
Popular in the Community