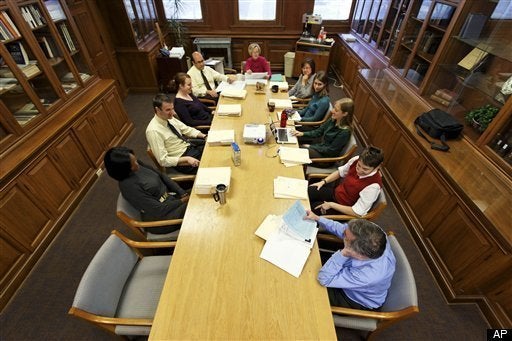 Amid budgetary turmoil and rising exclusivity, the University of California system is taking steps toward a more comprehensive application review process -- including requiring all campuses to have humans review students' applications.
The Sacramento Bee has more:
Other UC campuses, all less selective than Berkeley and UCLA, now use computers to screen applications, admitting some students automatically based on the computer review and others after a person has read their application. But those schools are getting more competitive because more students are applying to UC at the same time the university is reducing enrollment to absorb budget cuts.

As it grows harder to get in, UC officials argue, people will make better decisions than computers. The regents' resolution calls for all UC campuses to use a process called "holistic review," in which a human reader evaluates applications in the larger context of students' lives.
Meanwhile, UC President Mark Yudof yesterday said that entrance to the system's campuses will become more competitive due to staggering state budget cuts. The system is facing a $1 billion budget shortfall due a reduction in state contributions.
"The moment is fast approaching when the university will no longer be able to guarantee admission to all California applicants who meet the eligibility criteria," he said, according to the San Francisco Chronicle.
The Chronicle also reports that UC Regent George Marcus has proposed starting a "Save UC" fund and asking the university system's 1.3 million living alumni to contribute $1,000 each. Marcus offered $100,000 on the spot.
The system's 10 campuses face layoffs and class cutbacks this year. Earlier this week, the UC-Berkeley announced that it would be eliminating 280 positions, resulting in 150 layoffs.