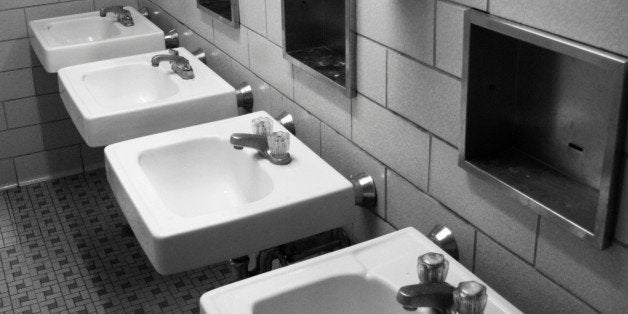 Incoming freshmen at the University of Central Florida were accidentally assigned to live in bathrooms and closets, according to Knight News, a student news outlet.
All of the faulty assignments occurred within Neptune, the university's newest housing facility, which opened last fall. UCF spokesperson Courtney Gilmartin told HuffPost that only "a handful" of the 7,000 students that live on campus were incorrectly assigned.
Incoming freshman Brian Schickman told Knight News he had noticed something was up when his room assignment kept changing almost weekly.
Gilmartin attributes the mishap to "a computer programming glitch that is now fixed."
"Students were reassigned within Neptune," Gilmartin said in an email, "and Housing conducted a thorough review of the software and housing assignments to be sure the other assignments were correct."
Gilmartin said that housing officials had been informed of the problem and took immediate steps to resolve it, leading to "automatic" room assignment changes.
In a post on Total Frat Move, Bogey Wells joked that UCF should be "put on probation for hazing" because of the housing controversy. Wells writes, "If I can't make freshmen live in bathrooms, neither can you!"
The university insists that "there wouldn't have been a chance that students would show up on campus and not have a place to live" because, according to Gilmartin, "the incorrect room assignments would have come up as move-in preparation drew closer."
REAL LIFE. REAL NEWS. REAL VOICES.
Help us tell more of the stories that matter from voices that too often remain unheard.