On Tuesday afternoon, the University of Central Florida sent out an emergency notification to students letting them know a possible gunman was on campus. The university also thought it'd be wise to point out the person might be Middle Eastern.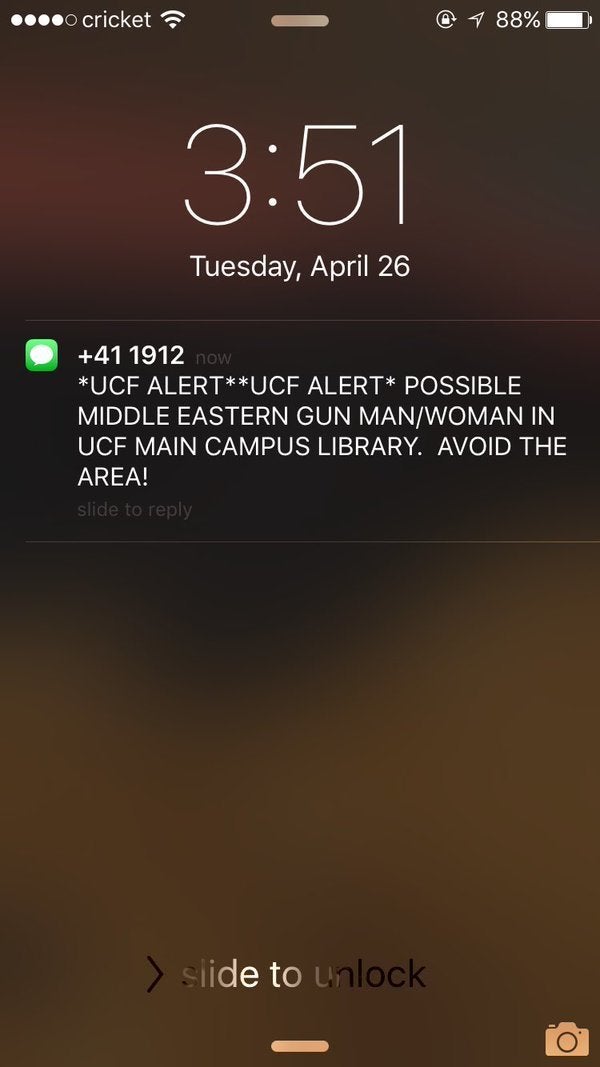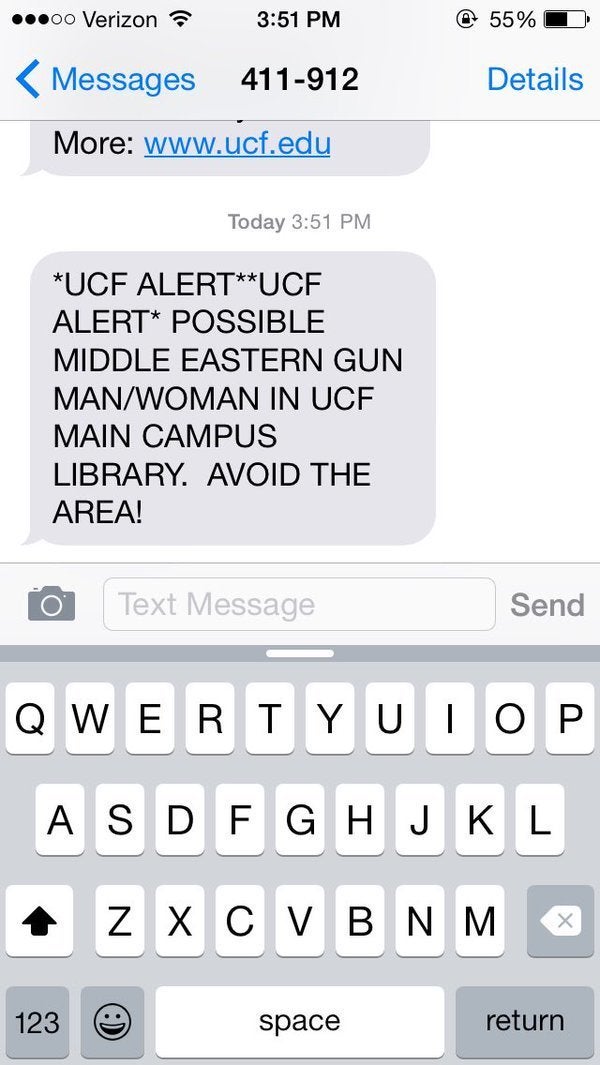 A student news outlet also picked up the language that the university used, issuing the same warning through its Twitter account.
Students posting on Twitter noticed that UCF, a public university in Orlando, found it important to point out the armed person's racial identity, even though they didn't even know the gender yet.
To be clear, it is not typical for a university emergency alert to include a possible gunman's racial identity.
The Twitter account for UCFPolice, it should be noted, did not describe the person's racial identity. The school's main Twitter account, @UCF, also omitted the racial profiling.
Campus police said on Twitter that they had received an unconfirmed report through social media of a possible gunwoman, and as of 5 p.m. were working to clear the library to make sure there was no threat.
During the police response, a UCF officer accidentally fired their weapon while securing it in the patrol car, the department announced. No one was injured, according to a statement.
Popular in the Community