The mystery of the Indiana Jones mail delivery has been solved.
As some theorized, this did turn out to be the work of "Ravenbar" (real name: Paul, from Guam) on Ebay. After several days we were able to get in touch with Paul, who confirmed with us on Saturday that this was, indeed, his work, but that he did not know how it had gotten to us. Paul contacted us late yesterday to let us know that he had just received a letter (originally we were baffled as to how he got mail on a Sunday, but then we remembered time zones exist) from the USPS sorting service in Honolulu, HI (from a guy who, coincidentally, is also named Paul) stating that the outer package of something he had mailed had been found without its contents at their facility.
Charfauros told them the package was supposed to travel from Guam to a recipient in Italy, but it must have fallen out of its package in Hawaii. "We believe that the post office wrote on our Zip code on the outside of the package and, believing the Egyptian postage was real, sent it our way," they wrote on their Tumblr.
"We wanted to believe it was a student applicant," Garrett C. Brinker, director of undergraduate outreach, told the New York Times. "That was our romantic version."
UChicago also noted Charfauros let them know that he will make the intended recipient a new journal, and they're allowed to keep this package.
Before You Go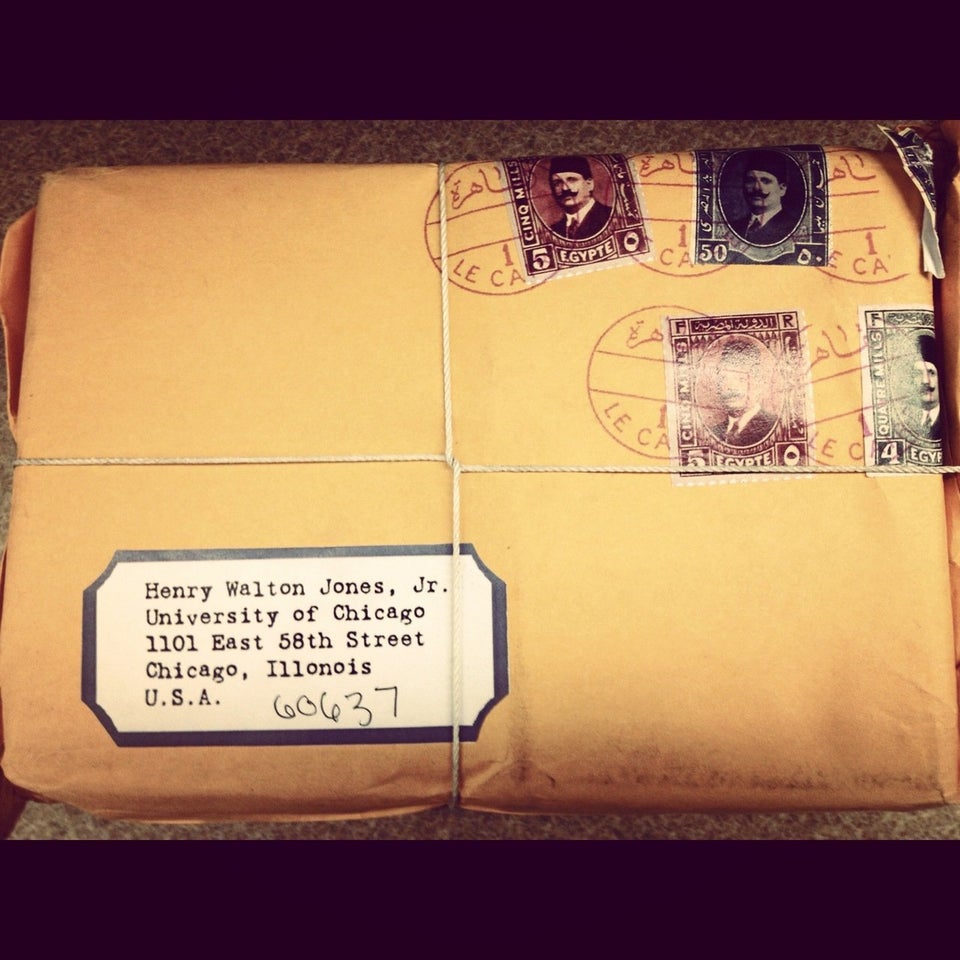 UChicago's Odd Indiana Jones Journal
Popular in the Community