A fraternity at the University of California, Los Angeles says no one wore blackface to a recent "Kanye Western" themed party that sparked protests on campus last week.
Students protested on campus last week, demanding a response from the UCLA administration to publicly state that the white students dressing to resemble Kanye West and Kim Kardashian with baggy clothes and padded bottoms were being racist, the Daily Bruin reported. They displayed signs stating, "Our culture is not a costume."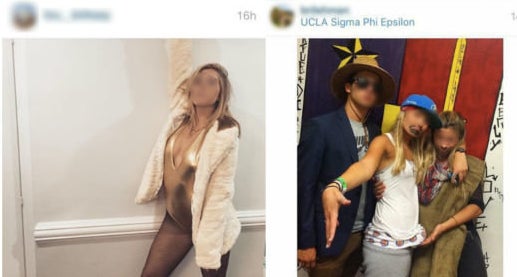 The fraternity apologized for the event, which was co-hosted with the Alpha Phi sorority, and said students can "expect better" from them. But SigEp insisted no one wore blackface.
"It is important that we put this rumor to rest," the chapter said in a statement. "Some of our guests attended the event dressed as miners in reference to the Kanye West song 'Gold Digger,' but their attire had nothing to do with race. This does not excuse our lack of judgment in not recognizing the inappropriateness of the party theme and that other costumes were offensive."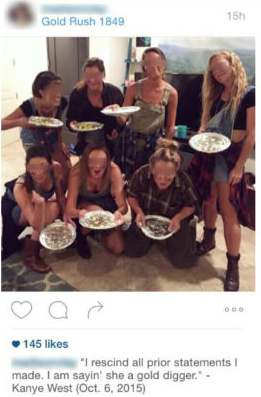 No photos have emerged depicting anyone in blackface. Members of the Afrikan Student Union, which helped organize the demonstrations on campus, could not immediately be reached for comment.
Students, however, have tried to make the point that their anger is not based solely on the SigEp party. The university said it is investigating the incident.
Related
Popular in the Community