With final exams just one week away, UCLA's campus is filled with students looking to take a bit of a break from classes and studying. On Monday, The Huffington Post partnered with the Student Wellness Commission to create a stress-free environment for students to relax and unplug from their hectic schedules.
The Oasis brought offerings from down the street and across the country to UCLA's Kerckhoff Patio. Healthy snacks, puppies and various relaxing activities were provided to help students feel recharged and refreshed even in the midst of exams.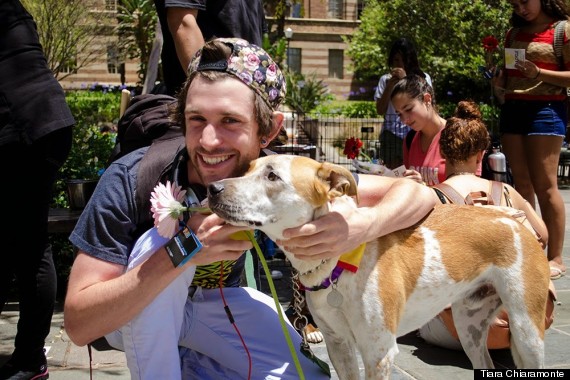 Cold juices were provided by Clover Juice and Thai iced tea and massages were given by Aqua Thai Spa. Students could get Fresh beauty treatments which included Five to Thrive branding, reminding students to take even just five minutes for themselves during the chaos of exams. Kind passed out 1200 Kind Bars and installed a flower wall with over 1000 gerberas where they encouraged students to take a flower to pass on to other students in order to inspire kindness in their every day lives. Urban Dog brought therapy dogs for students to play with, and SoulCycle and Equinox donated exercise classes and gym memberships to be raffled off. UnPlug Meditation provided free passes to meditation classes and also led three guided meditation sessions on the courtyard. The UCLA Yoga Club taught yoga classes, and H. Gillerman Organics provided oil relaxation treatments.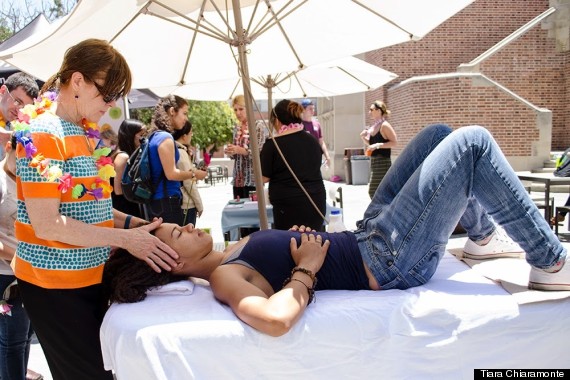 Everything was complimentary and hundreds of students attended the afternoon event Monday. The goal, as Arianna Huffington likes to say, is to help learn to unplug and recharge during the most stressful time of their college career.
The college oasis is an extension of what HuffPost brought to the University of Miami and NYU's campuses and the national political conventions in 2012. These campus visits are being timed to help ease stress close to final exams.
Check out more photos of the UCLA oasis below.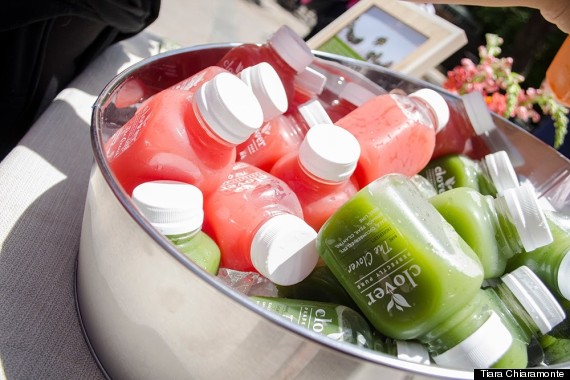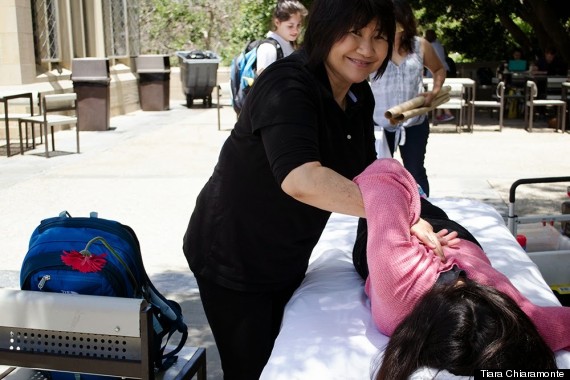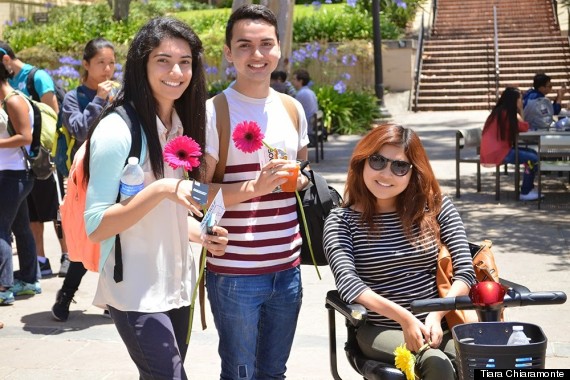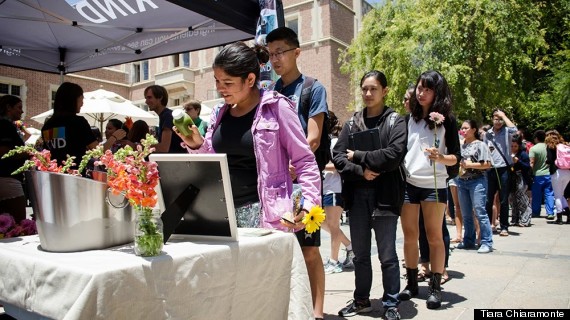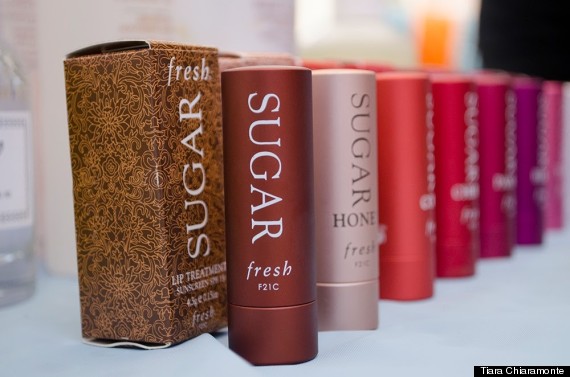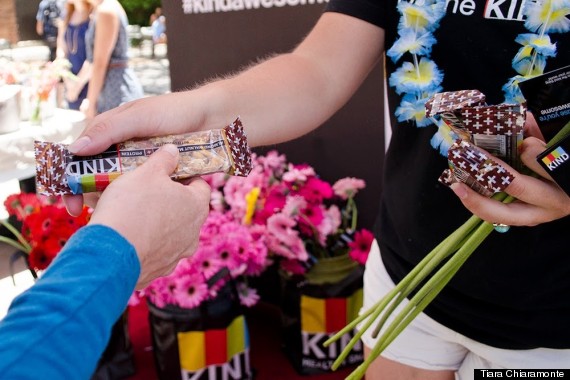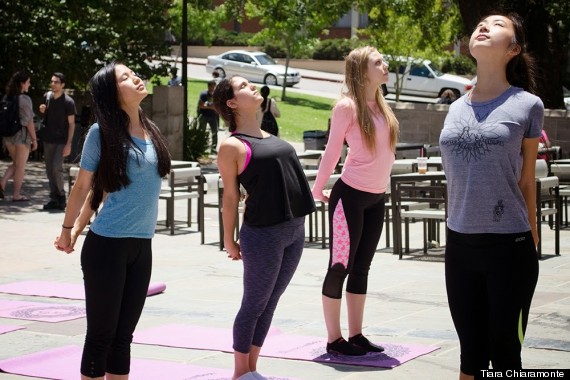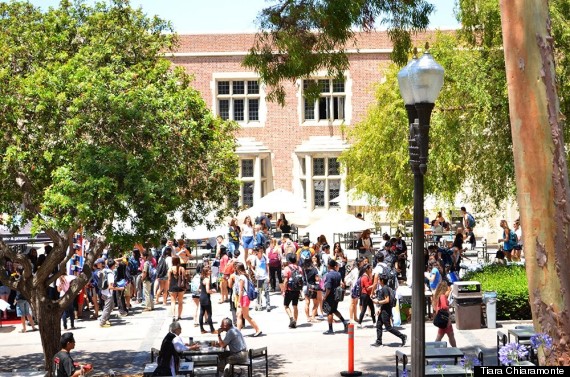 Related
Popular in the Community