 Alyssa Palazzo woke up just after midnight on Oct. 5, 2012, as someone screamed outside her residence hall at the University of Connecticut.
It was UConn running back Lyle McCombs, who Palazzo said was yelling at his girlfriend. A few young men she believed to be his roommates stood by and watched, she said. Palazzo called police, and McCombs was arrested and charged that night with a misdemeanor, second-degree breach of peace.
Palazzo didn't know the name of McCombs' girlfriend but told The Huffington Post in an interview, "I was scared for the girl." News accounts later described that he allegedly hit her as well that night.
Palazzo, a 2013 graduate, recalled that she was frustrated with that minor punishment, but Pasqualoni's decision wasn't the end. A few weeks later, she provided witness testimony to UConn's Office of Community Standards as part of the university's judicial process.
Meanwhile, Palazzo recalled, she was concerned for her safety, considering that the man she was accusing of abusing his girlfriend lived a floor below her and that she could not keep her identity hidden from McCombs.
According to Palazzo, an assistant director in the Office of Community Standards told her that McCombs had a right to know who testified against him. Palazzo complained that she had to live in the same building as McCombs for the rest of the school year. "What about my safety?" she asked.
Palazzo said that the administrator replied, "If you feel unsafe, then you shouldn't say anything at all."
"I was shocked," said Palazzo, one of seven current and former students who filed a complaint against UConn with the U.S. Department of Education's Office for Civil Rights in October. The complainants allege that the university has failed to respond properly to sexual misconduct and harassment on campus, and that students like Palazzo have been discouraged from reporting violence at UConn.
UConn officials declined to comment, citing privacy laws and pending administrative procedures. In prepared remarks to university trustees on Wednesday, President Susan Herbst noted that school administrators could not discuss "any individual student's case ... or characterize them or their specific claims in any way."
"The fact is that we commend anyone, especially our students, who are working to raise awareness and understanding of the issue of sexual assault or who engage in education and prevention efforts, on or off campus," Herbst said. "At UConn, we feel nothing but heartfelt compassion for every victim of sexual violence, and we will never stop working to keep our students safe, to prevent sexual assault and to aid victims."
While Palazzo was worried about her safety living in the same dorm with the accused, other students in the complaint allege that the UConn police dropped their cases without telling them what the police had learned or who they had talked to. A student found responsible and expelled from UConn for sexual misconduct was allowed back on campus after only two weeks without any warning to the victim, Kylie Angell. Another student, Carolyn Luby, alleged that the university refused to assist her when she faced threats of violence and harassment for criticizing the new UConn logo.
According to Palazzo, the university did not offer to move either her or McCombs to a different dorm or to put a no-contact order in place. Another school official suggested prior to her providing testimony that she call 911 if anyone ever bothered her, she said.
Palazzo did not know McCombs at the time, and she did not ultimately face any retaliation from him.
After she provided her testimony, Palazzo recalled, the assistant director said she had not said anything the official didn't already know. Palazzo was confused.
"This happens all the time on campus," she said she told the administrator, noting that she had been groped on the bus, had seen women harassed in bars and knew survivors of sexual assault.
"Well, I don't see it happening all the time on campus, but if you think that's the case, then you should join a women's group because they'll do something about it," the assistant director responded, according to Palazzo. At that point, Palazzo began to cry.
"I read your email to Student Advocacy," Palazzo said the assistant director told her. "You've had issues with an abusive boyfriend previously. Clearly this is bringing up some emotional stuff, and that's why you're so upset. You should seek counseling."
Palazzo said she felt like the administrator was discrediting her concern based on one line of an email that simply noted she had experienced a similar situation.
"I think she just wanted honestly to get rid of me and she wanted the interview to be over," Palazzo said.
Four of Palazzo's co-complainants, represented by noted plaintiffs attorney Gloria Allred, also filed a federal lawsuit against UConn for the same claims made in their administrative complaint. Palazzo is not part of the lawsuit and is not represented by Allred.
The federal lawsuit discloses that one of the women, Rose Richi, alleged this past spring that she had been sexually assaulted by an unnamed member of the UConn football team in 2011. UConn police said they told the athletic department of that incident this summer, but last week Pasqualoni said he knew of an investigation but not that it involved allegations of sexual assault.
Pasqualoni was fired this fall after the football team opened the season with four losses. The athletic department did not respond to requests for comment Wednesday about its handling of sexual violence by players.
CLARIFICATION: Language in this article was changed to reflect that Alyssa Palazzo said she saw Lyle McCombs yelling at his girlfriend, but only concluded that he also physically touched her based on news reports.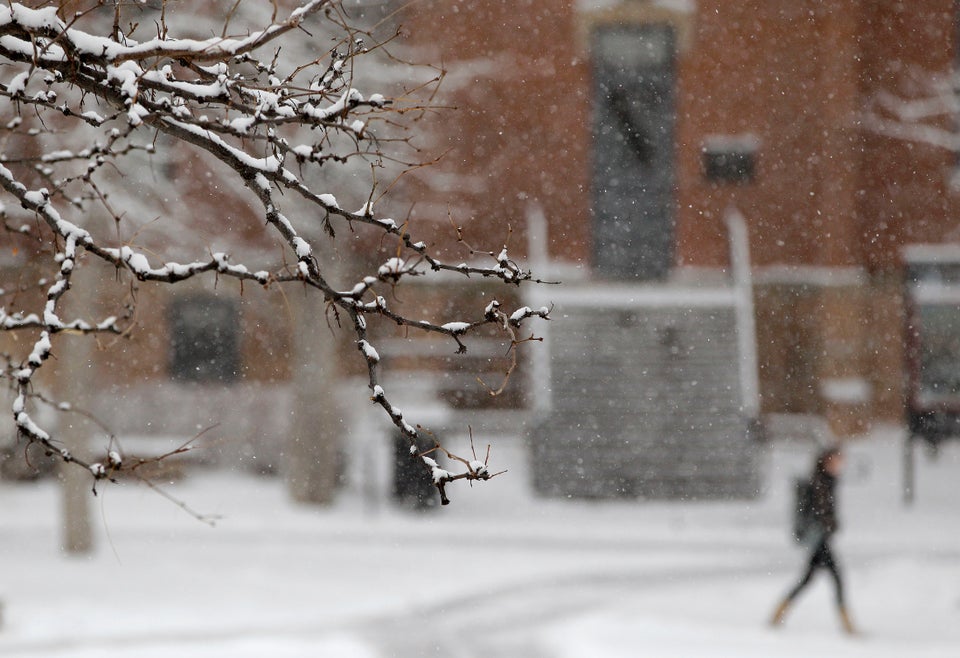 Schools Investigating Or Reviewing Policies On Sexual Assault