 Four women have filed a federal sex discrimination lawsuit against the University of Connecticut accusing the school of mishandling sexual violence on campus.
The lawsuit, announced on Friday, is in addition to two federal complaints filed by seven current and former UConn students, including the four women. The complaints cite disparaging comments made against the victims by UConn police, and the school's failure to punish sexual assault perpetrators and protect survivors of rape and harassment. They ask the U.S. Department of Education to investigate whether UConn violated gender equity law Title IX, and the Clery Act, a campus safety statute.
The plaintiffs in the lawsuit, current students Carolyn Luby, Rose Richi and Erica Daniels, and UConn graduate Kylie Angell, are represented by high-profile attorney Gloria Allred and co-counsel Nina Pirrotti. Richi, Daniels and Angell all claim the university failed to properly adjudicate sexual assaults they experienced at UConn. Luby accuses the school of refusing to protect her from harassment, and death and rape threats, which dissuaded her from reporting her sexual assault.
The lawsuit seeks compensation for emotional distress, and for attorney fees and costs.
Allred announced the lawsuit Friday at a press conference outside the U.S. District Court in Hartford, Conn., where she strongly criticized UConn President Susan Herbst's response in October to the two federal complaints. Herbst questioned the students' motives for the complaints in her comments to university trustees, and said the suggestion that the university would be dismissive of reports of sexual assault was "astonishingly misguided and demonstrably untrue."
"President Herbst apparently believes that all is well at UConn; she appears not to understand or care about the serious problems at the university," Allred said.
At the press conference, Angell said Herbst's comments were "demeaning." Daniels said she was "shocked."
"Our only motive is to get change, something she made clear is unnecessary," Richi said. "It was the most disappointing, invalidating and unreasonable response I've heard yet."
Richi said when she reported in April 2013 that she was sexually assaulted as a freshman in 2011, campus police declined to investigate citing lack of information.
Daniels said the university police dropped a case against her accused assailant in the fall of 2013, despite a confession her sister obtained from him. She also said the UConn police determined there wasn't enough information, but did not interview multiple people she suggested who had knowledge of the situation.
"I regretted ever reporting it," Daniels told The Huffington Post just prior to filing the Title IX complaint.
UConn spokeswoman Stephanie Reitz said the university is limited by federal privacy laws in what it can say about specific matters, but will respond "accordingly as part of the legal process."
"The university does all in its power to appropriately investigate and handle such claims in a manner that is fully compliant with the law and grounded in both sensitivity and fairness," Reitz said. "We will carefully assess the allegations contained in the federal lawsuit filed today."
Reitz also said that Herbst was referring to the "broad charge that UConn as an institution is 'deliberately indifferent'" as "misguided" and "untrue."
Members of the Connecticut Legislature are planning hearings about UConn's handling of sexual assaults and harassment on campus -- something in which Allred said her clients would participate. A date has not yet been confirmed.
Related
Before You Go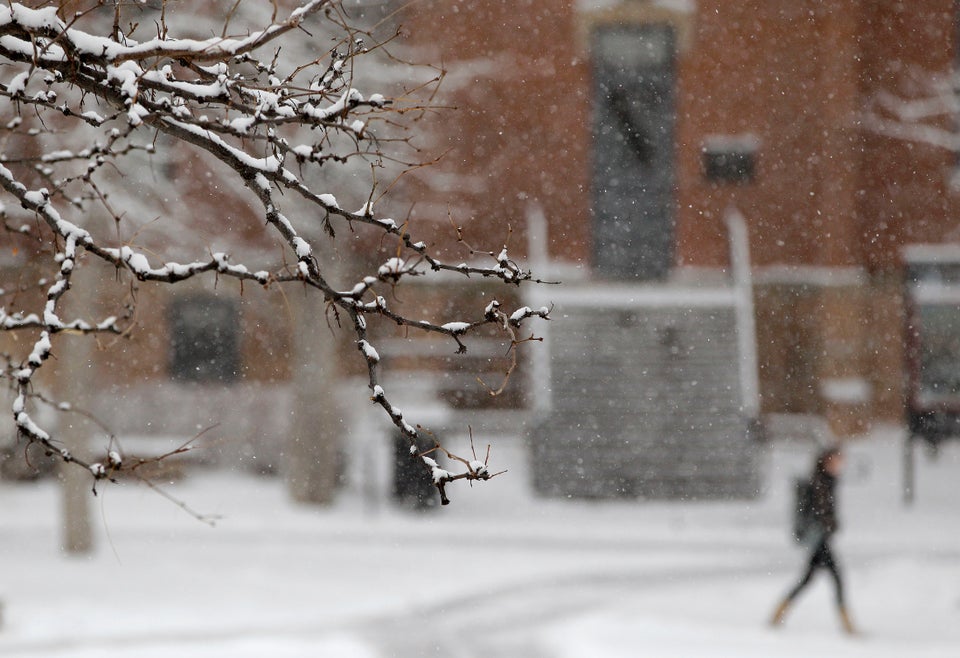 Schools Investigating Or Reviewing Policies On Sexual Assault
Popular in the Community