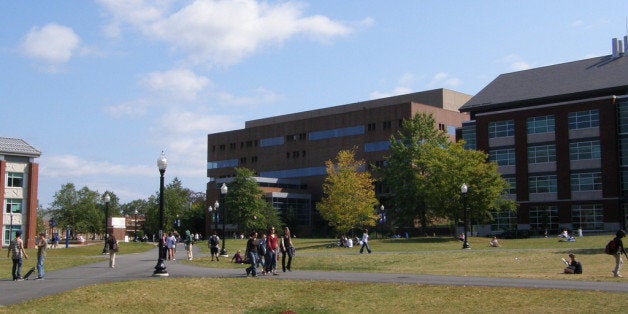 It seemed to Kylie Angell that some justice had been served when the University of Connecticut expelled a male student after she reported that he raped her in a campus residence hall in July 2010.
Angell reported the assault to the university at the beginning of the fall 2010 semester, and by October a university hearing had found her assailant responsible for possession of drugs, providing alcohol to a minor, sexual misconduct and breaking and entering.
But the situation changed after he appealed and was allowed back on campus two weeks later. The university did not warn Angell that her attacker was coming back, she said, and instead she learned when he approached her in a campus dining hall on his first day back.
"I was really upset -- that's an understatement," said Angell, who graduated in May. On Monday she joined six current students in filing a complaint against UConn with the U.S. Department of Education's Office for Civil Rights.
Angell said that when she complained to the school, administrators told her they had reviewed the class schedules and decided the two students would be fine "because we wouldn't be in the same building at the same time."
That's when Angell reported her assault for the first time to campus police with the hope that she would have more success removing the student from campus. The campus police said there wasn't enough evidence for them to pursue a case, and Angell said one of the police officers told her "women need to stop spreading their legs like peanut butter or rape is going to keep on happening 'til the cows come home."
"That was a quote I've never forgotten," Angell said.
The joint complaint filed Monday, of which Angell is a part, accuses UConn of failing to adjudicate sexual misconduct properly and of failing to stop harassment on campus as required under the federal gender equity law Title IX. The student complainants, with their legal representatives, announced the filing at a press conference Monday. The Office of Civil Rights complaint comes in addition to a Clery complaint filed against UConn by some of the same students over the summer.
"We always must be mindful of the rights of the accused and the accuser while upholding our commitment to protecting the safety of our campus community," UConn said in a statement issued Monday afternoon. "We are confident at this point that these cases were handled thoroughly, swiftly and appropriately."
The university said if the student complainants would agree to waive their protections under federal privacy law, the school would discuss in further detail how officials responded in each case.
Carolyn Luby, a student who organized the complaint, said the university failed to stop harassment she faced for criticizing the school's new "powerful and aggressive" Husky logo in an open letter to UConn president, Susan Herbst. Luby saw the redesigned logo as "glorifying intimidation with an already prevalent rape culture."
In reaction, commenters on Barstool Sports posted links to her Facebook page. Rush Limbaugh did a segment criticizing Luby in which he stated, "I, El Rushbo, have amplified it and made it even bigger. Let's see what happens."
Luby subsequently received rape and death threats. People walked by her on campus and called her "a bitch," she said. One email she received told her, "I hope you get raped by a husky," and another said, "I wish you would've run in the Boston marathon." Fraternity members sexually harassed her, Luby said, making statements like, "Don't worry, we won't rape you," as they drove by.
"[The university] would send campus-wide emails about picking up trash, but no warning about hate speech and harassment," Luby said.
Unlike Georgetown University's president, who sent a campus-wide email defending Sandra Fluke after Limbaugh and others made her a target in 2012, UConn did nothing, Luby said. Herbst remained silent, and Luby said one school official told her, "That's kind of the risk you run when you publish something on the Internet."
University police suggested she keep a low profile and wear a hat on campus, Luby said.
Two other complainants, Rose Richi and Erica Daniels, said school police dropped investigations into their assaults due to a lack of information.
Richi wasn't sure what more they needed to know, since UConn police "wouldn't tell me who they were interviewing or who they were going to interview," Richi said.
What Richi did know was that the campus police contacted a girl from her hometown and told her what happened.
"She contacted me to say she's so sorry about what's happened to me," Richi said. "I didn't appreciate that they disposed of information to a girl I hadn't talked to in a couple years."
Richi said she followed up in early September with the UConn campus police to see if they had sent the case to the Office of Diversity and Equity so the university could consider pursuing its own investigation. The officer told Richi he didn't know, she said. "What qualifies the case to be sent over?" she asked him, to which she said he also did not know the answer.
Daniels said the school would not tell her what information it did have or with whom it had spoken. The university did interview Daniels' sister, who said that when she confronted the alleged assailant, he told her, "She never said no."
"She was unconscious, how could she say no?" Daniels' sister, who asked HuffPost to withhold her name, said in response. The sister said the university determined that his statement was not sufficient as a confession.
The students claim that these incidents amount to a failure on the part of the university to adjudicate sexual assault cases properly and consequently leave other women at UConn in danger.
"I found out through a support group I was in that [my assailant] raped another woman a year later," Angell said. "That made me so pissed."
The Clery complaint could lead to financial penalties levied against the university by the Education Department. Should the federal government open a civil rights filing investigation, a judgment against the school could potentially lead to forced changes in its policies for handling sexual violence.
"I just want the school to realize what they've done wrong and fix it," Richi said. "I just really, really want the school to be held accountable and to do something."
This article has been updated with a statement from the university.
Related
Before You Go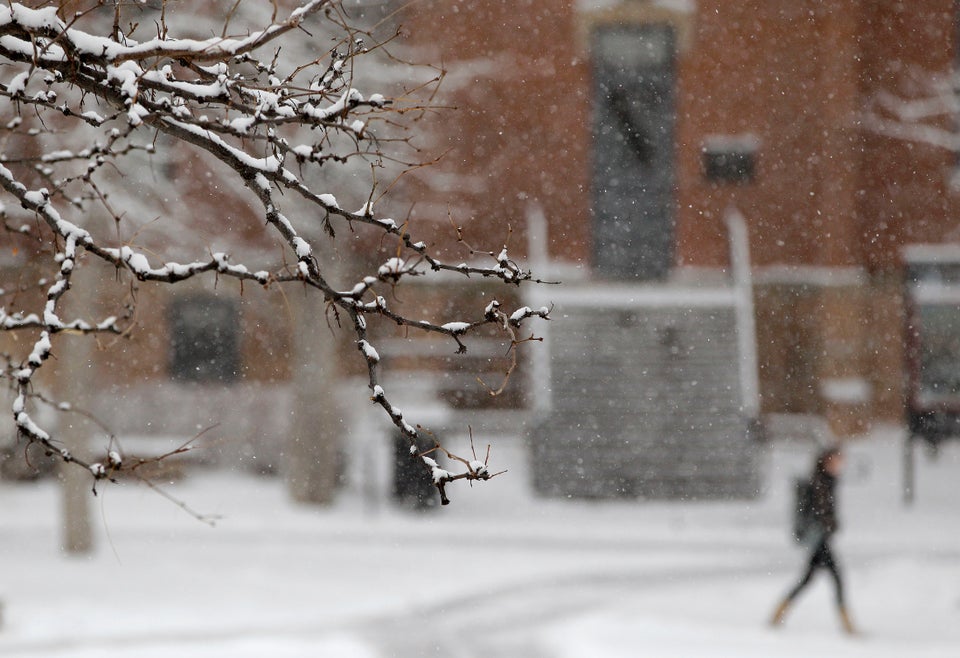 Schools Investigating Or Reviewing Policies On Sexual Assault
Popular in the Community