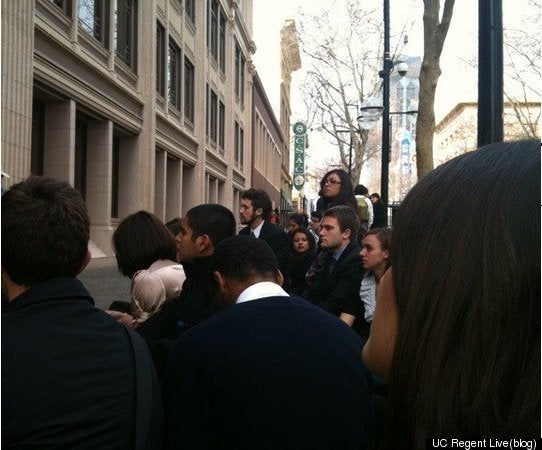 The woman who confessed to hanging a noose in a University of California-San Diego library issued today an apology in the The Guardian, the school's student paper.
The woman, who remains anonymous, claims that the act was an unfortunate and inadvertent mistake. She wrote:
I found a small piece of rope on the ground earlier in the day [Tuesday, Feb. 23]. While I was hanging out with my friends a bit later, we tried jump-roping with it and making it into a lasso. My friend then took the rope and tied it into a noose. I innocently marveled at his ability to tie a noose, without thinking of any of its connotations or the current racial climate at UCSD ... Three days later, on Friday morning, I found out that the noose had been found and construed as another racist act on campus. I felt so ashamed and embarrassed, and the first thing I did was call the campus police and confess. I was hoping to clarify that this was not an act of racism before the incident got a full reaction from the campus.
Read the full text of the statement here.
Meanwhile, students have gathered at UC President Mark Yudof's office in Sacramento for a sit-in in solidarity with UCSD students, according to UC Regent Live(blog). The blog also reports that there will be an anti-hate rally at UC-Davis today.
UCSD Chancellor Marye Anne Fox said in a statement that she is hopeful the school's administration "will be able to come to agreement on the climate issues that have been raised by students over the last few weeks." The school has created a website, http://battlehate.ucsd.edu/, to address current events.
Calling all HuffPost superfans!
Sign up for membership to become a founding member and help shape HuffPost's next chapter