A 19-year-old by the name of Sage Northcutt proved to be more than adequate at both professional fighting and gymnastic combinations Saturday night, when he celebrated a UFC victory with a video game caliber series of twists and flips.
Competing in the UFC octagon for the first time, Northcutt took just seconds to back his opponent into the cage, pummeling him to the floor moments later. But it wasn't until after the referee's whistle blew, signaling the end of the fight, that Northcutt executed his most memorable one-two punch of the night.
After a cartwheel-backflip combo ...
... Northcutt turned to the camera and unleashed a wicked fast front-flip -- from a two-footed, stationary position. With no lead-up, momentum or anything else that would make this move seem remotely possible.
He did all of this after taking down Francisco Trevino in a mere 57 seconds.
"It could be the hair," Northcutt said. "I don't know, maybe it's the hair? Maybe it's because I'm smiling all the time? Maybe that's not intimidating. I don't know, but I like being happy. I like smiling. I'm just a happy guy doing this. I'm a bubbly, happy guy. I think this is fun. I know people want to get out there and they're all tattooed up and they're all serious and stuff and ready to fight. I'm ready to fight, but I still have a smile on my face at the same time."
It could be the hair. Or, you know, it could be the gymnastics. Either one.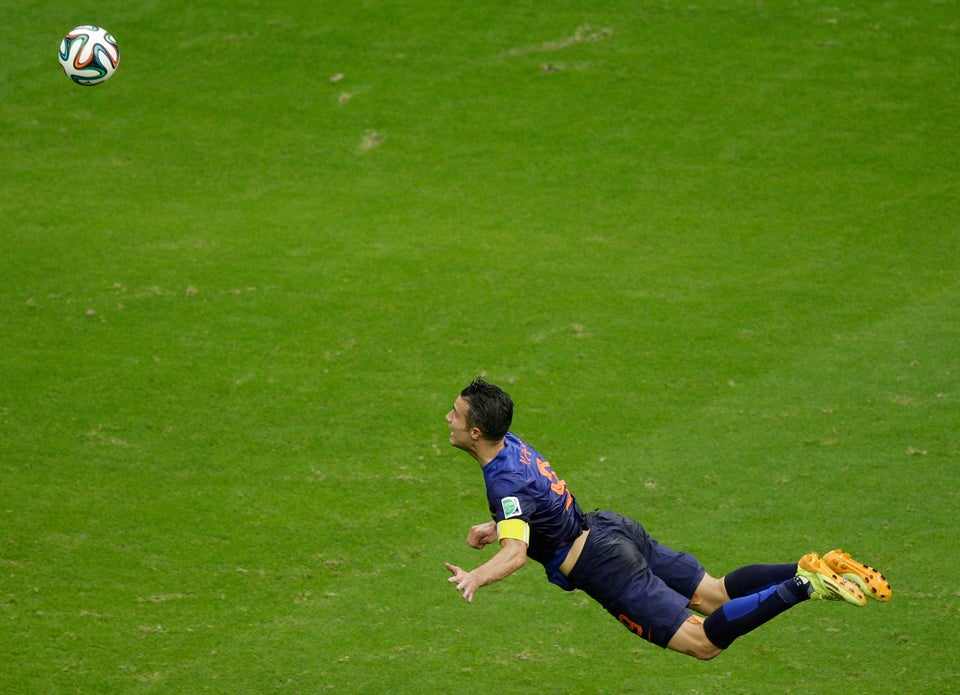 Amazing Sports Photos
Popular in the Community