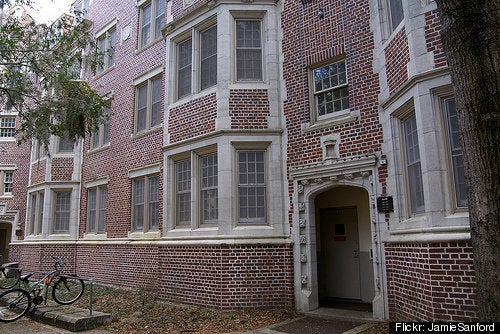 Two sororities at the University of Florida have come under fire for employing extreme tactics to force their members to vote in a student government election.
According to anonymously made recordings at a meeting between the school's Unite Party and Greek organization officials, the Kappa Alpha Theta sorority gave its members alcohol and the Delta Phi Epsilon sorority withheld food from its pledges -- all to get them to vote.
According to the Gainesville Sun, the meeting occurred Feb. 23. The recordings surfaced last week.
The recordings, which surfaced last week and were aired at a March 2 Student Senate meeting, feature several students discussing the necessity of the Greek vote in the election:
"I don't care if they are 25 or 17, they are going to vote tomorrow, whether they like it or not," one unidentified female says. "Whether you have to drive them there ... while they are screaming and yelling at you."
Popular in the Community