Upstate residents near Greenville reported a very bright light accompanied by an explosion shortly before 2 a.m., while others felt tremors from the nearby crash of the object.
One resident, Cindie Stubbs of Fountain Inn, told Fox, "I saw this big, bright light that made the sand almost sparkle. It was so bright, it scared me."
As sky cameras captured the object heading to Earth, the Spartanburg 911 call center received more than 30 calls from people who saw it and were concerned about the loud boom sound it made.
Scientists say it was probably a type of meteor.
"It sounds like a typical bolide," said Charles St. Lucas, of the astronomy department at the Roper Mountain Science Center in Greenville, S.C.
"A bolide is a meteor that comes in, heats up and this one broke apart into three or four pieces, and glowed a bright blue-white," St. Lucas told Fox Carolina.
St. Lucas also noted that "this was kind of a rogue object -- no way to predict it -- and that makes it even more delightful."
Bright meteors falling to Earth are common occurrences. At the beginning of February, a blazing light streaked across Texas, caught on a police car dashboard camera. In that case, the Federal Aviation Administration determined it was a fireball from space.
So far, no word has emerged from Monday's South Carolina close encounter whether anyone has found the exact location where the bolide meteor hit the ground.
But it's probably safe to say that this object has turned out to be an IFO -- Identified Flying Object.
PHOTOS: UFOs? Maybe They're Just . .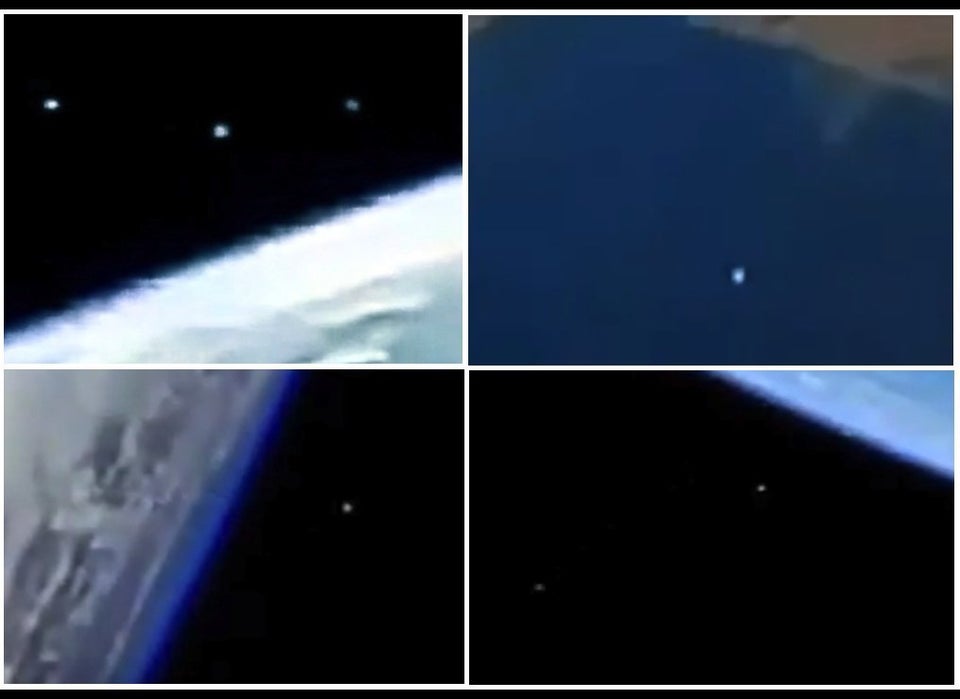 UFOs? Maybe They're Just...
Related
Popular in the Community