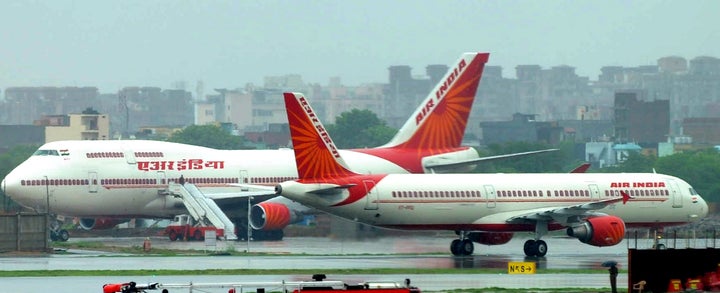 Normally, only regular air traffic is allowed to fly in and out of and around major airports. But, lately, something else -- something irregular -- has shown up at Delhi's Indira Gandhi International (IGI) Airport (pictured above), putting several official security agencies on "high alert."
On Oct. 30, IGI air traffic control (ATC) viewed suspicious flying objects three times near and around the airport, reports hindustantimes.com.
According to the newspaper, "Sources said the Indian Air Force even pressed a chopper into action to check the flying object. But the helicopter could not find anything."
The following map shows the proximity of IGI Airport to the capital city region of Delhi, India.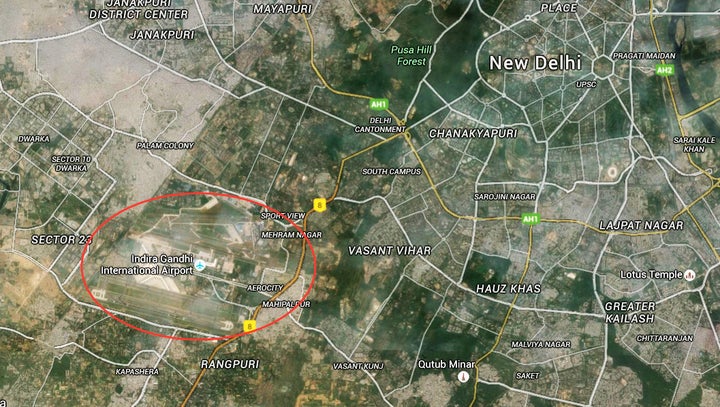 Earlier last week, on Tuesday, the ATC reportedly saw a flying object -- possibly a drone -- above the runway, but they couldn't come up with any visual evidence to confirm it.
If that wasn't enough to cause official concern, the following day, Wednesday, Oct. 28, the pilot of a domestic airline reported being distracted by a laser beam while his aircraft was approaching IGI, according to airport-technology.com. It's against the law in India to use laser beam devices anywhere near the airport. 
This is one of those cases where enough unidentified aerial things were seen by several witnesses that it created a high alert status around the airport. That, despite the fact nobody was able to get any photos or videos of the source of the disturbances. 
It's not the first time this year a major Indian airport has gone on alert when unusual things were reported in the sky. Back on May 23, five unexpected, uninvited and unmanned objects put the Mumbai airport on alert.
Watch the following news report about the incident: 
The current rash of aerial objects over IGI Airport remains unresolved. But it's serious enough that India Times reports the Indian Air Force "has been authorized to shoot down any suspicious object, if need be."
PHOTO GALLERY
UFOs? Maybe They're Just...
Calling all HuffPost superfans!
Sign up for membership to become a founding member and help shape HuffPost's next chapter