 On February 24, Ugandan President Yoweri Museveni signed into law a bill that outlined harsh punishments for homosexuality, including life in prison for certain homosexual acts. The law, backed by the Anglican Church of Uganda, has drawn criticism from political and religious bodies around the world, including Anglican leaders outside of Uganda.
On Monday, the country's top archbishop, Stanley Ntagali, came forward to reiterate the Ugandan Anglican Church's support of the law, even at the expense of greater Anglican solidarity. "The issue here is respect for our views on homosexuality, same sex marriage as a country and church," Ntagali told AFP. "If they are not willing to listen to us. We shall consider being on our own."
Former Anglican bishop and peace activist Desmond Tutu criticized the new law, comparing it to the discriminatory policies of Nazi-era Europe and apartheid-era South Africa.
"The history of people is littered with attempts to legislate against love or marriage across class, caste and race. But there is no scientific basis or genetic rationale for love...There is no scientific justification for prejudice and discrimination, ever. And nor is there any moral justification. Nazi Germany and apartheid South Africa, among others, attest to these facts."
We wish to make it quite clear that in our discussion and assessment of moral appropriateness of specific human behaviors, we continue unreservedly to be committed to the pastoral support and care of homosexual people.

The victimization or diminishment of human beings whose affections happen to be ordered towards people of the same sex is anathema to us. We assure homosexual people that they are children of God, loved and valued by Him and deserving the best we can give - pastoral care and friendship.'

We hope that the pastoral care and friendship that the Communiqué described is accepted and acted upon in the name of the Lord Jesus.

We call upon the leaders of churches in such places to demonstrate the love of Christ and the affirmation of which the Dromantine communiqué speaks.
Despite the plea, Uganda's Anglican church may break from their mother church in England if policies on homosexuality become the deciding factor.
"Homosexual practice is incompatible with scripture, and no one in the leadership of the church can say legitimize same sex unions or homosexuality," Ntagali said. "If they do we shall have no choice but to be on our own."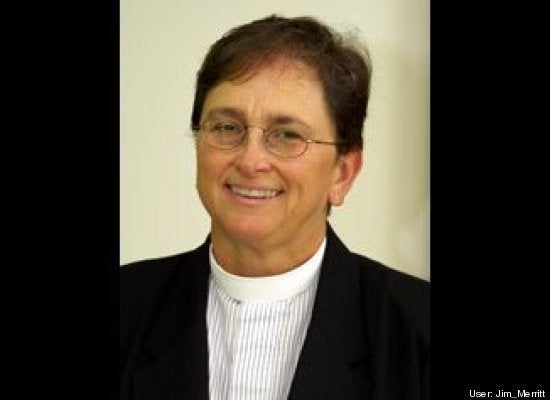 Most Inspiring LGBT Religious Leaders