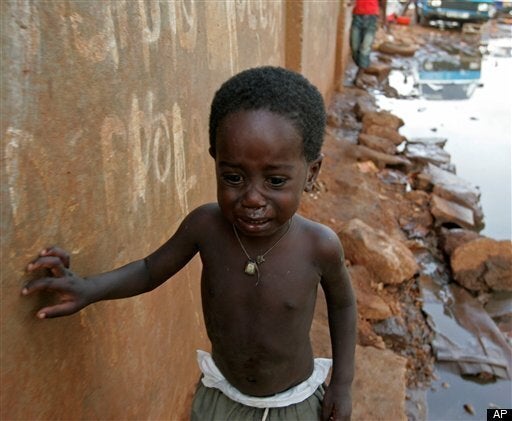 As ritualistic child sacrifices continue to rise in Uganda, lawmakers in the parliament are just now drafting a bill to make the act a capital offense, ICC News reports. Incidents of child sacrifice rose almost 40 percent between 2006 and 2008 while law enforcement officials claim that catching the perpetrators is too difficult, since the are never caught red-handed, according to ICC.
According to James Ongom, a police investigating officer, 40 children have died as a result of ritual killings this year alone. Out of these cases, 15 have so far been investigated, but not one has resulted in legal proceedings, according to Ongom.

Raymond Otim, Lira district police chief, says that almost all cases of child sacrifice have revolved around witchcraft.
Ranny Ismail, the public relations officer for Uganda's Parliament, commends the lawmakers for their efforts to crackdown on traditional healer and herbalist practices in an op-ed for The New Vision:
Members were concerned that whereas in Uganda there are two distinct categories of traditional practitioners; traditional healers and traditional herbalists, there is no institutionalised framework to govern the traditional healers and herbalists. No law regulates their activities. This is one of the reasons there have been many incidents of both adult and child sacrifice under the guise of traditional healers and herbalists.

Parliament condemns the activities and practices of witchdoctors and some errant herbalists. Just like the children, the legislature in a motion moved by Christopher Kibanzanga, MP Busongora, demanded that the executive brings a law to regulate the activities of traditional healers.
REAL LIFE. REAL NEWS. REAL VOICES.
Help us tell more of the stories that matter from voices that too often remain unheard.