 * Opponents say law violates constitutionally rights, freedoms
* Western donors have cut aid to protest the law
* Telecom firm stops ads in local paper which outed gays
KAMPALA, March 11 (Reuters) - - Ugandans opposed to a new anti-homosexuality law that punishes gay sex with long jail sentences have filed a constitutional petition alleging that the law violates fundamental rights.
The Anti-Homosexuality Act metes out jail terms of up to life for "aggravated homosexuality" while "aiding and abetting homosexuality" is punishable by seven year prison sentences. Some Western donors have cut aid to Uganda in protest.
The punishments are some of the harshest in Africa, a continent where homosexuality is broadly taboo and illegal in 37 countries. Fear of violence, imprisonment and loss of jobs means few gays in Africa are open about their sexuality.
Activists say the new legislation, signed into law by President Yoweri Museveni on Feb. 24, infringes on fundamental rights to privacy, non-discrimination and freedom from cruelty and inhumane treatment.
"This Act not only represents an effort by the Executive and Parliament to scapegoat an unpopular minority for political gain but we believe it also violates the highest law of our country," said Andrew Mwenda, a journalist who is one of the petitioners.
The court receiving the petition must now set a date for a hearing. Complex judicial cases in Uganda can take sometimes years to go through full consideration.
The United States, Uganda's biggest donor, has called the legislation "atrocious", likening it to anti-Semitic laws in Nazi Germany and apartheid in South Africa. It said it is reviewing ties.
The World Bank and some European donors - Sweden, Norway, Denmark and the Netherlands - have withheld aid or loans worth more than $118 million.
Despite Western opprobrium Museveni has strengthened his political appeal by signing a bill that most Ugandans firmly support, analysts say.
During the bill signing, Museveni said homosexuality was emblematic of the West's "social imperialism" in Africa. Powerful Christian groups with links to U.S. evangelical groups have labelled homosexuality an imported Western social evil.
Petitioners, who include eight Ugandans and two rights groups, have also asked for a "permanent injunction" against media houses from publishing pictures, names and addresses of suspected homosexuals.
Ugandan tabloid newspaper Red Pepper has outed hundreds of gays since the bill was signed into law. A day after Museveni enacted the legislation, Red Pepper's front page read "Exposed: Uganda's top 200 homos".
Orange Uganda, a unit of French telecommunications giant France Telecom, said on Tuesday it had cut advertising in Red Pepper due to its campaign to out gays. Red Pepper said its coverage was in the public's interest but rights groups say the reporting exposes gays to violence, blackmail and harassment.
"The decision was made by (the) group to ensure that our brand does not contradict our company's ethics and values," said Vanessa Clarke, director of external communications for Orange SA, the owner of Orange Uganda.
The media campaign to out gays, along with homophobic vitriol from politicians and radical preachers has driven many homosexual Ugandans deeper into the shadows. (Additional reporting by Philippa Croome; editing by Drazen Jorgic)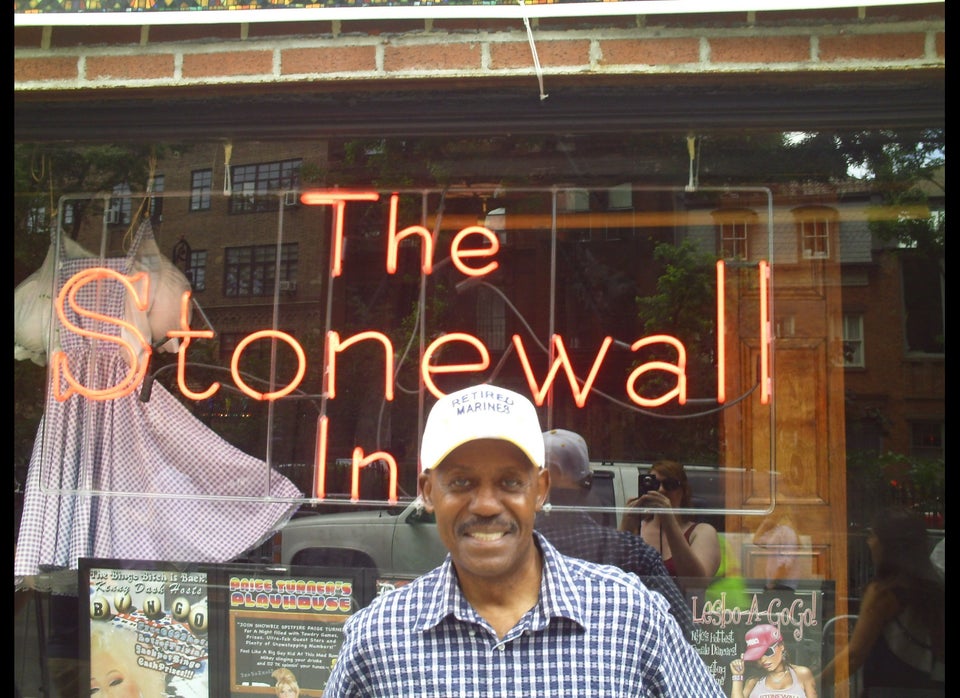 Gay Pride Around The World
Popular in the Community