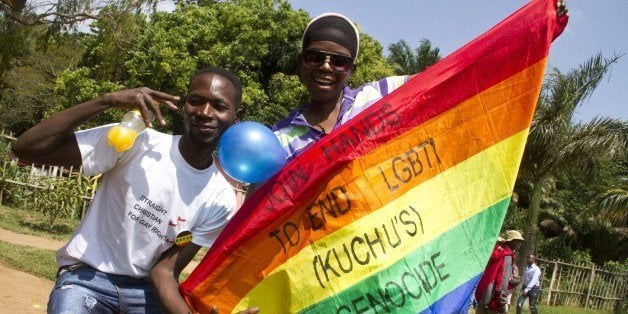 * Ruling party considering re-introducing law
* Court quashed anti-gay law on a technicality
KAMPALA, Oct 3 (Reuters) - Ugandan President Yoweri Museveni has said his country risks a trade boycott by the West if it reintroduces a divisive anti-gay law that was rejected by the constitutional court.
The original version of the law passed in February punished gay sex with long prison terms and alarmed Western donors, some of whom withheld aid in protest. The constitutional court overturned it on a technicality in August.
Since then there has been debate among ruling party lawmakers in the east African nation on whether to re-issue the law, but without tough penalties for consenting adults.
In a commentary on Friday in the state-run New Vision daily, Museveni said he was not worried by the aid cuts that followed the initial law, but warned of a trade boycott by companies in the West.
He said re-issuing the anti-gay law would likely antagonize consumers in the West, risking access to a rich export market. "To carelessly and needlessly open unnecessary wars with useful customers is irresponsible to say the least," he wrote.
Homosexuality remains taboo in Uganda and many socially conservative African societies where some religious groups have branded it a corrupting Western import.
The original passage of the anti-gay law was celebrated with a rally in the city center against homosexuals, which Museveni attended and where he was thanked for signing the bill by religious leaders from various denominations.
Donors, who finance about 20 percent of Uganda's annual budget, lauded its annulment, and some have resumed lending. The U.S. described the court's decision as "an important step in the right direction for human rights" in Uganda.
The law was quashed on the basis that it was passed without sufficient quorum for a vote in parliament.
Museveni has since told legislators from his ruling National Resistance Movement (NRM) party that he favored a debate in the assembly on the re-introduction of the law, but wanted to remove penalties against gay sex between two consenting adults.
It is not clear when the law may be debated in parliament.
Museveni wrote in his commentary that he favored punishment for those who recruit children or lure adults into gay sex using financial inducements, but expressed misgivings about punishing consenting adult homosexuals. (Editing by James Macharia and Dominic Evans)

Before You Go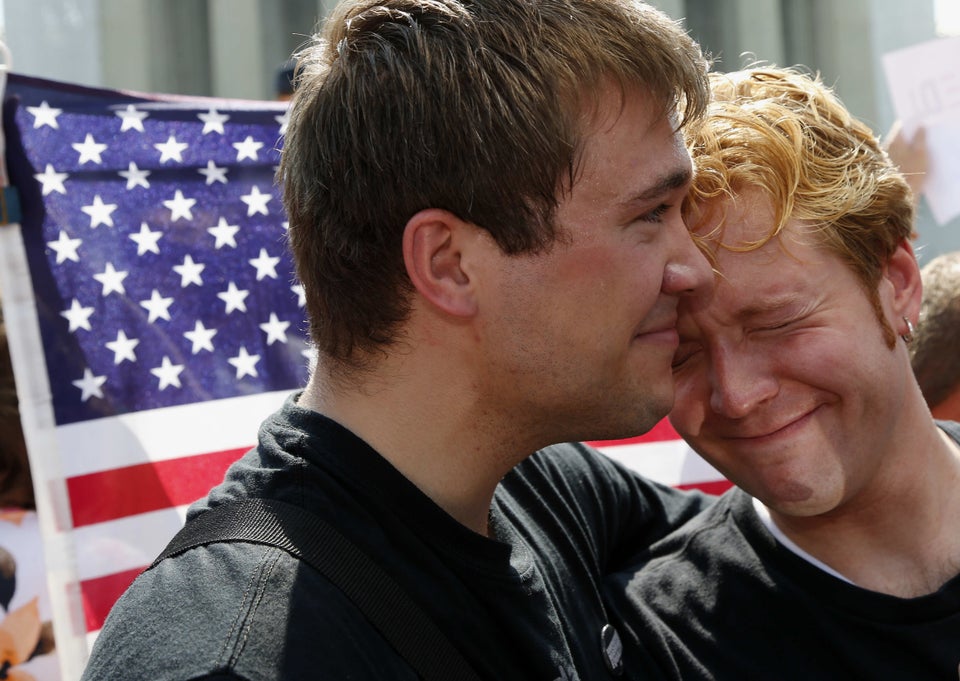 Gay Rights Movement Through The Years
Popular in the Community