Around 200 women took to the streets of Uganda's capital on Wednesday defending their right to wear miniskirts. The demonstration came after the government approved a new law that bans "indecent" outfits for women.
The BBC reports that the demonstrators, some wearing now-forbidden miniskirts, gathered in Kampala to protest the draconian law, arguing it provides a free pass for sexual harassment and encourages blaming the victim.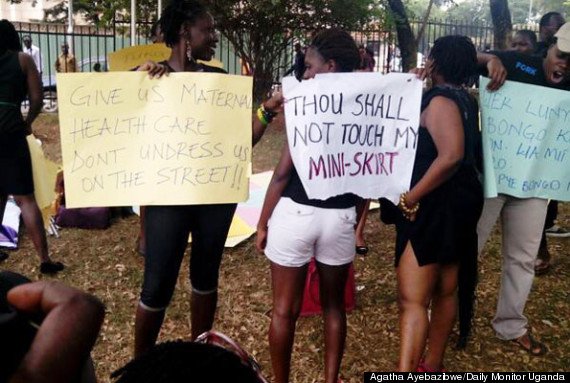 Women activists gather at National Theatre in Kampala ahead of their demonstration against the anti-pornography law on Feb. 26, 2014. (Agatha Ayebazibwe/Daily Monitor)
The new rule is part of a piece of anti-pornography legislation that lists "indecent show ... of sexual parts of a person for primary sexual excitement" as a form of pornography, Ugandan newspaper Daily Monitor explains.
And just in case that sounds confusing, Ethics Minister Simon Lokodo was on hand to clarify: "If your miniskirt falls within the ambit of this definition then I am afraid you will be caught up by the law." Earlier, he added that this includes "anything above the knee."
Activists warn that since the ban became law there has been an explosion of vigilantes attacking and stripping women who they consider to be dressed inappropriately, according to Daily Monitor.
"We shall not allow women to pass on the road with skimpy dresses. Undressing them in public is the only way to stop them," one man told the newspaper.
During the miniskirt protest on Wednesday, too, passers-by taunted some of the female protesters, shouting insults.
"I think women have become an easy target, a scapegoat for all the problems," she added.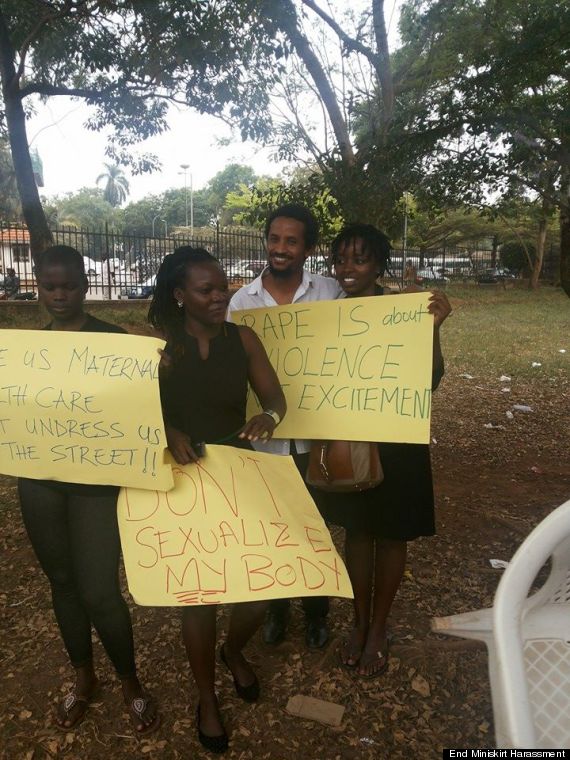 The miniskirt ban passed just days before a controversial anti-gay bill that would jail people for homosexuality. Several countries cut aid to the African nation to protest the approval of the homophobic legislation.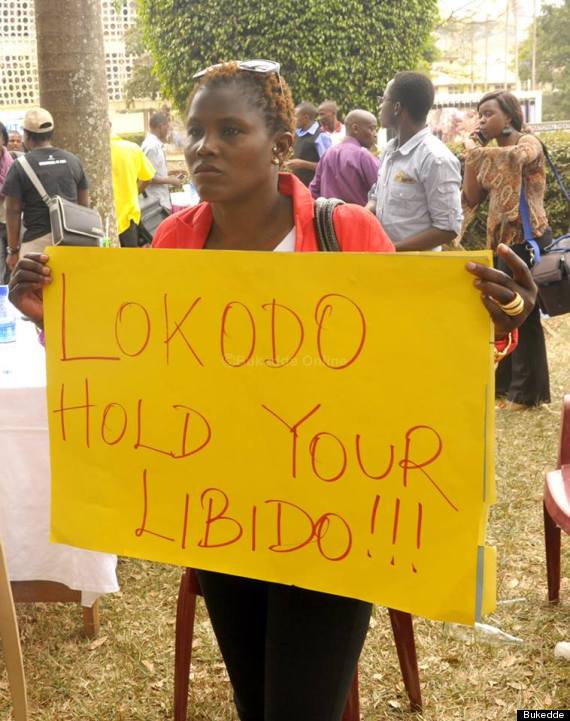 An activist holds a sign protesting Uganda Ethics Minister Simon Lokodo at a rally against the miniskirt ban in Kampala, Feb. 26, 2014. (Bukedde)
Related
Before You Go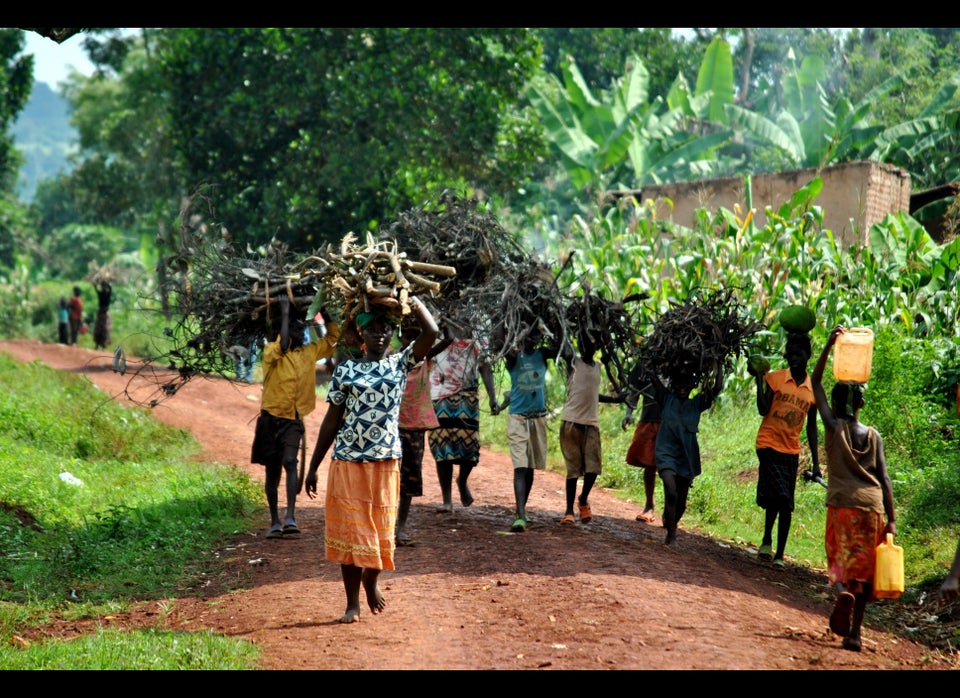 Hear our voices: Uganda
Popular in the Community