The results were catestrophic for those named and now a new film is telling the story of one queer person's experience following his outing.
The film, "Outed: The Painful," is the first Ugandan film about queer people that features an entire Ugandan cast and follows the life of John Alex Kigozi, nicknamed Vida, who was murdered by the mob after his outing.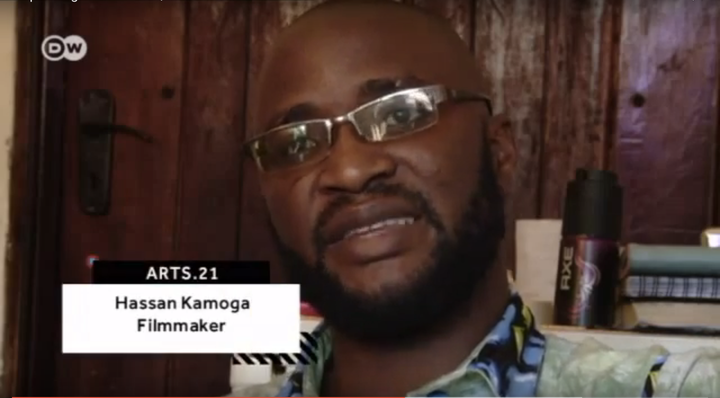 The Huffington Post: What is life currently like for LGBT people in Uganda?
Hassan Kamoga: It is a well-known fact that LGBT people in Uganda are not free. Their audibility has come with a heavy price of some losing their lives. Vida, the focal point of the movie "OUTED," is [elevated] to shed light on the despicable actions of some newspapers in outing individuals, thus encouraging violence directed against the outed person in a deeply homophobic society. As a result of newspaper outings, other LGBT people have suffered heavy injustices that go untold, buried behind the walls where they find refuge.
LGBT persons are discriminated against and have legal restrictions. As couples, they cannot go hand in hand to hospital centers to check for their HIV status. Most of the gay gatherings, like pride events, have been broken up by police who look at the events as having a hidden agenda of recruitment. A large number of LGBT people in Uganda are no longer staying with their family members, who have cut off all communication and ties with them. This kind of isolation does make one feel like they are in a prison of no walls with the whole public policing them. Nonetheless they continue to tell their truth, their day to day challenges, hopes and dreams.
It is difficult to change the perception of people who are stuck in believing that being gay is a choice. But it is a central part of who they are and I believe that one's sexual orientation is developed from so many factors and it is not something you can choose.
LGBT people are not respected whatsoever in Uganda; no one wants to work with them, for them, be associated with them, but harassment, discrimination and intimidation only makes them resilient to persevere -- survive in a country that is already difficult to live in.
What do you think it will take for life to get better for the LGBT community in Uganda? How can people help?
Support for various local gay rights advocacy groups and initiatives will help better life for the LGBT community in Uganda. They work under unimaginable duress, prohibition and threats -- continued support from international human rights organizations will play a big role in protecting LGBT people in Uganda.
Additionally, international leaders can stand up against homophobic legislation that LGBT people fear will continue to be passed by the government. The anti-homosexuality bill was passed in 2014 and then revoked. Then the non-governmental organization act that permits the jailing of the leaders of the organizations whose goal is against public interests was passed. This law directly threatens the work of LGBT groups and activists. Continued perseverance and support from other parts of the world will definitely better the LGBT community in Uganda.
What do you want people to take away from this film?
We all have a part we play in society and we should use our powers and influences for good of the community other than to cause hatred and division as so did by the known medial tabloids. People should be seen as HUMAN first before any sexual orientation can be linked to them. By being Human, it automatically gives us God-given rights. We are all equal and should not be discriminated against. We should ensure peace, social justice and tolerance for all no matter who they are and who they choose to love.
Head here to visit the crowd-sourcing campaign for "Outed: The Painful."
Popular in the Community