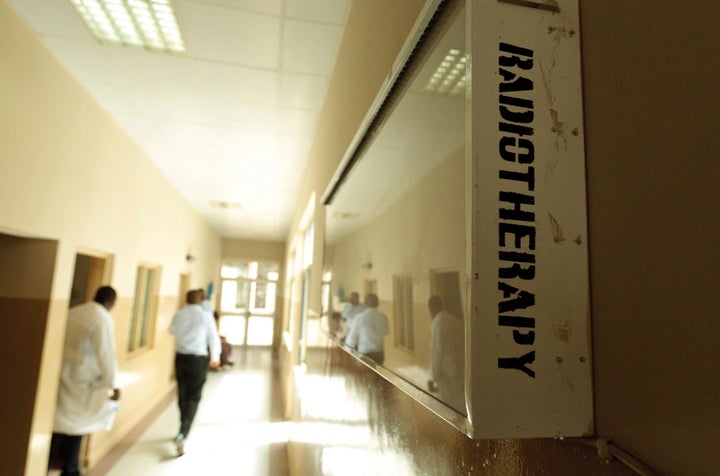 Jackson Orem, director of the government-run Uganda Cancer Institute, told Ugandan newspaper The Observer last week that it would take at least one year for a new radiotherapy machine to be up and running, depriving thousands of care. 
Radiotherapy, or the targeting of radioactive waves into a tumor, is one of the most common treatments for many types of cancer. About three-quarters of the patients the Mulago Hospital received last year needed the treatment.
A private hospital in neighboring Kenya, however, has offered to treat 400 patients coming from Uganda for free. The Aga Khan University Hospital in Nairobi said it would cover those patients' treatment costs with money out of its Patient Welfare Program, which relies on hospital funds and external donations. The Ugandan government also said last week that it would provide the patients with transport and accommodation in Nairobi.
The Aga Khan University Hospital hasn't specified what the free treatments would entail or whether patients have been transferred to Nairobi yet, but Ugandan health minister Chris Baryomunsi did tell parliament that the services would be reserved for 400 people who are in particular need of radiotherapy, according to Ugandan newspaper The Daily Monitor​.
"While we can only treat a small fraction of those requiring care, given our resources and the tremendous need that exists, we will do all we can to help, and we encourage others to follow our lead," Hospital CEO Shawn Bolouki said in a press statement Tuesday.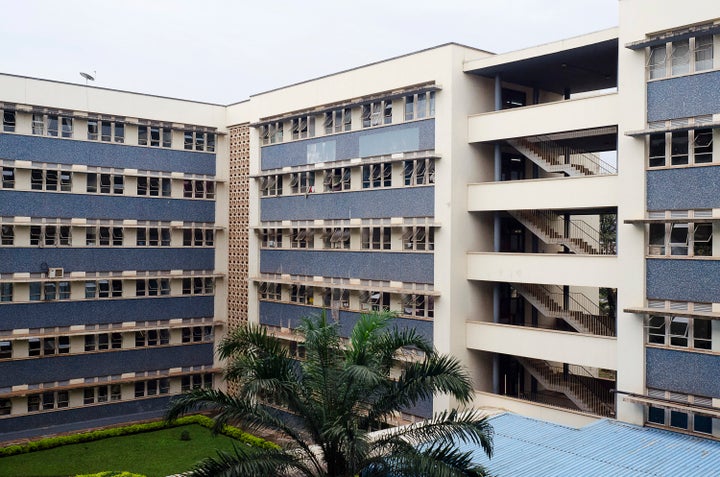 Mulago Hospital's radiotherapy machine, which the hospital obtained in 1995, had broken down several times in the past, The Observer noted. The hospital got a new machine in 2013, but it was not put to use. The new machine needed to be housed in a special building that would help protect people from the device's radioactive equipment, but the Ugandan government delayed an allowance of 30 billion Ugandan shillings ($9 billion) to build it.
Uganda has failed to adequately address public health concerns in the past. Last September, the country faced a shortage of antiretroviral drugs, putting the lives of some 240,000 HIV-positive patients at risk.
The Ugandan government allocated just under 7 percent of the country's 2015-2016 budget to the health sector, according to its finance minister. By comparison, South Africa allocated about 13 percent of its total expenditures to healthcare in the same period.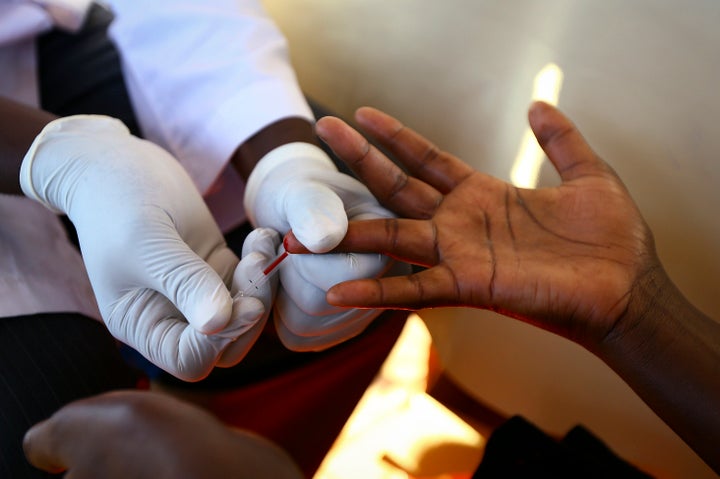 While the the Aga Khan University Hospital's offer helps relieve some of the pressure facing Mulago Hospital, the future of thousands of potentially untreated cancer patients in Uganda remains unclear.
Uganda Health Minister Baryomunsi advised Mulago cancer patients who aren't able to go to Kenya for treatment to take strong painkillers or seek palliative, or pain relieving, care, the outlet added.
Separately, Orem, the Uganda Cancer Institute director, recommended that people wishing to receive radiotherapy treatment travel to Kenya or further abroad at their own expense, the BBC said. But many people, particularly the poor and middle-income, can not afford treatment costs, let alone those of travel and accommodation, the outlet noted.
"Who is going to compensate the thousands of Ugandans dying because the machine broke down?" Ugandan Member of Parliament Alice Alaso said at a parliamentary session, according to The Monitor. "Is it fair for this country?"
"Where will the rest go?" said Muhammad Nsereko, another MP, referring to the thousands of patients not offered treatment in Nairobi. "Tell us so that we can tell our people to prepare for their death because they cannot go to the Aga Khan Hospital."
Calling all HuffPost superfans!
Sign up for membership to become a founding member and help shape HuffPost's next chapter
BEFORE YOU GO
PHOTO GALLERY
Uganda Votes In Elections