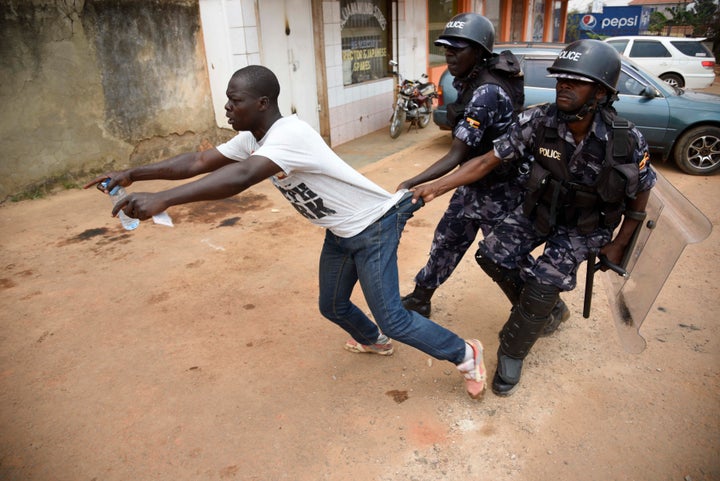 As Ugandans headed to the polls to elect a president and new parliament on Thursday, many spent most of the day waiting for ballot papers to arrive.
When they took to social media to complain about the severe delays, many found they couldn't get online.
Ugandan authorities shut down social media, chat apps and mobile money services on most cell phone networks on Thursday, citing a threat to public order and safety.
Yoweri Museveni, the 71-year-old president who is seeking a fifth term after 30 years in power, told local media it was a temporary measure to stop people "creating trouble" and "telling lies."
The social media blackout didn't stop the drama and frustrations of election day being shared online.
Ugandans reacted with outrage, incredulity, and ingenuity, to the service outage.
Many social media users, including the main opposition presidential candidate Amama Mbabazi, posted information about how to circumvent the shutdown by using a virtual private network, or VPN, which masks the user's location. Local radio stations also broadcast tips on using a VPN, journalist Melanie Gouby wrote on Twitter.
In a sign of their success, the hashtag #UgandaDecides was trended on Twitter throughout the day. So was the tongue-in-cheek #MuseveniDecides, in which Ugandans shared wry humor and concerns that the election was rigged in the incumbent's favor.
Museveni, a former rebel fighter, has ruled the country since 1986 and won domestic and international acclaim for presiding over years of economic growth and stability after the dark days of dictator Idi Amin.
Opposition parties had warned for weeks that voter fraud could mar the elections and on Thursday accused the government of deliberate delays to block people voting for them.
Another of Museveni's main challengers, Kizza Besigye, on Thursday tried to enter a building run by intelligence agencies near the capital, Kampala, alleging ballot-stuffing was taking place inside, and was briefly arrested. It was the second time he was detained this week.
Museveni is widely expected to win the election, whether by means fair or foul. The president is ahead in the polls, but faces a tight race to reach the 50 percent threshold to avoid a run-off.
As frustrations boiled over at polling stations, Uganda's election commission said voting would continue on Friday in districts that hadn't yet received ballots.
International and local observers warned of potential unrest if the delays and social media blackouts result in Ugandans believing their election has been stolen.
"If Ugandans feel they have no way of reporting this, it can have consequences on the acceptability of the outcome," Ugandan journalist Rosebell Kagumire told Quartz. "Social media is the only uncontrolled terrain in Ugandan media."
Museveni is a key U.S. ally in the region, but officials have become increasingly critical of his authoritarian ways. On Thursday, the U.S. Ambassador in Uganda, Deborah Malac, criticized the shutdown of social media. "Blocking people's right to communicate on this important day sends [the] wrong message to Ugandans," she said.
Human rights group Amnesty International decried the election day social media blackout as "censorship." Sarah Jackson, the group's East Africa deputy director, criticized the shutdown as a "blatant violation of Ugandans' fundamental rights to freedom of expression and to seek and receive information."
Here are some of the best tweets from Uganda on the election day blackout: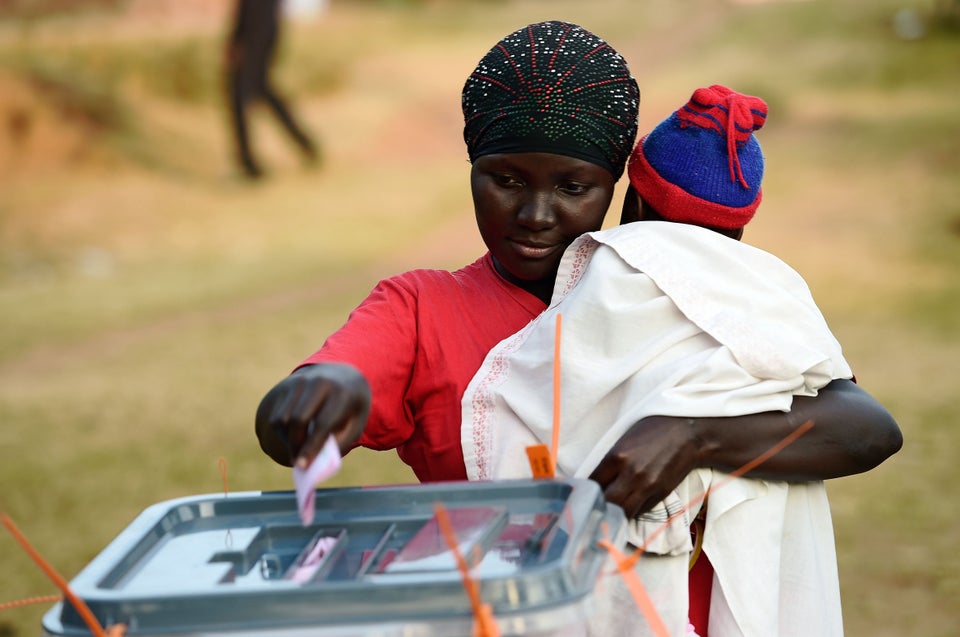 Uganda Votes In Elections
Related
Popular in the Community