 (Adds gay rights campaigner)
KAMPALA, Aug 12 (Reuters) - Uganda's President Yoweri Museveni wants to re-issue a divisive anti-gay law that was rejected by a court, but without tough penalties for consenting adults, a ruling party lawmaker said on Tuesday.
The original version of the law passed in February punished gay sex with long prison terms and alarmed Western donors, some of whom withheld aid in protest. Uganda's constitutional court overturned it on a technicality this month.
"We agreed to come up with a new version that doesn't hurt our Western friends but also protects Ugandans," lawmaker Medard Bitekyerezo said.
Homosexuality remains taboo in many socially conservative African societies where some religious groups have branded it a corrupting Western import.
But governments seeking to criminalize gay sex have clashed with the more liberal attitudes from the Western nations they depend on for their aid. Donors finance about 20 percent of Uganda's annual budget.
Both the ruling National Resistance Movement (NRM) party and the opposition vowed to re-introduce the law after the constitutional court ruled it had been passed without the presence of the required number of lawmakers in parliament.
Bitekyerezo said Museveni told an NRM meeting late on Monday he backed its return, in a limited form.
"He said he wants the law back in the house but now says if two consenting adults go into their room and decide to be stupid, let them be," Bitekyerezo said.
"What he said he doesn't want, and which we must even increase the penalties, is recruitment of children and exploiting financially vulnerable youths," he added.
The new law would penalize the promotion of homosexuality and the "recruitment" of children and economically vulnerable groups into gay sex, Bitekyerezo said.
Jacqueline Kasha, a prominent gay rights campaigner in Uganda, said the new version of the law was unnecessary.
"If it's about protecting children, we have laws in place already that can even be strengthened. No one is recruiting anyone into homosexuality, this is just a lifestyle someone is born with," she said.
Donors were not immediately available for comment. Legislation banning the "promotion" of homosexuality in Russia and other countries has been regularly condemned by Western powers.
Bitekyerezo said the meeting had appointed a committee headed by the country's Vice President Kiwanuka Ssekandi to come up with a new version of the law, without saying when it might come before parliament.
During the bill's signing in February, Museveni said homosexuality was emblematic of the West's "social imperialism" in Africa. Gay rights activists say it was actually colonial western powers who first criminalized homosexuality in many parts of the continent. (Editing by Duncan Miriri and Andrew Heavens)

Before You Go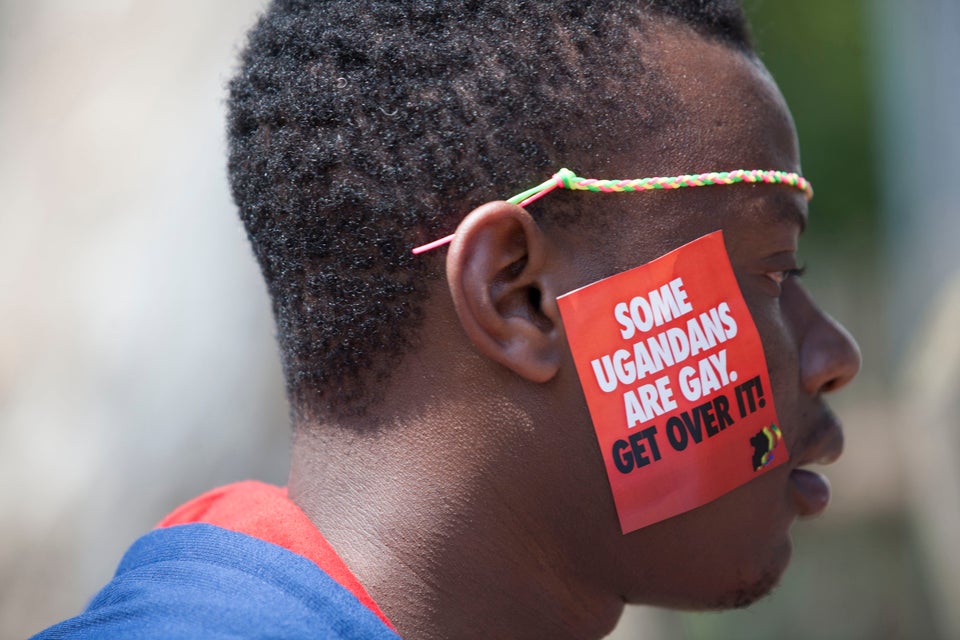 Uganda's Gay Pride Parade
Popular in the Community