Long derided as ugly footwear for the slovenly and trend-obsessed, Ugg boots have defeated their haters and earned a guaranteed place in the American woman's closet, tucked away until the mercury dips below freezing.
You couldn't go outside this winter without seeing a parade of women of all ages wearing the squat sheepskin booties. So pervasive are Ugg boots that more than a quarter of American women now own a pair, according to a 2013 study conducted for shopping website Beso by Bizrate Insights. Indeed, the UGG Australia brand did remarkably well for parent company Deckers in 2013. Aided by record-low temperatures in parts of the U.S., the warm shoes posted a 9.7 percent sales increase, to nearly $1.3 billion.
"They have become the winter flip-flop," said stylist and fashion consultant Kate Schelter, who has worked with brands like Victoria's Secret and TOMS. "A banal essential that people cling to out of comfort and freezing temperatures."
Once an obscure surfer favorite in Australia, Ugg boots -- Deckers shuns the term "Uggs" -- exploded in popularity in the early 2000s thanks to the feverish embrace of America's teenage girls. Teens could be seen shuffling around shopping malls outfitted in a puzzling combination of toasty footwear and short skirts.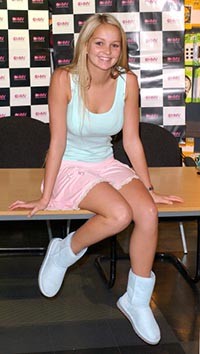 The Ugg look in 2004.
(Mark Cuthbert/UK Press via Getty Images)
Back in 2002, Los Angeles-based fashion consultant Hoda Mallone remembers watching a young woman flailing around in the middle of a dance floor wearing a tank top and teeny denim miniskirt, with a pair of tan Ugg boots on her feet. "I couldn't understand," said Mallone. "Why? Are you hot and cold at the same time?"
Mallone hasn't seen anyone try that look recently -- evidence that the "context" around the boots has transformed completely, she said. "I haven't seen Uggs with a miniskirt or cutoff denim shorts in a while. If you're going to wear them, make sure they make sense," she added.
In the early 2000s, the Ugg rush spawned a torrent of copycat brands as well as a massive black market for counterfeit boots bearing the trademark. Still, UGG Australia, which began in California in 1978 as Ugg Imports, has managed to dominate the market and become a billion-dollar brand for its parent company, Deckers.
The company now sells everything from handbags to men's loungewear under the UGG brand, though its core products remain the boots and slippers. Connie Rishwain, president of UGG Australia, told HuffPost that its top-selling boot remains the Women's Classic Short boot, which retails for $155. The prime reason for the boots' staying power is that there is "no match for the comfort and warmth" that they deliver, according to Rishwain.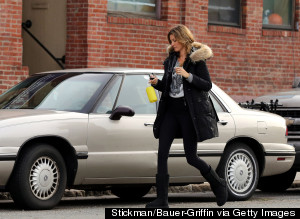 Gisele Bundchen in Ugg boots on Dec. 30, 2013, in
Boston. (Dave Kotinsky/Getty Images)
She added that "even the top people in the fashion industry have acknowledged" how much they love the boots, with fashionistas having "more than a pair or two in their own closet."
Dr. Jennifer Baumgartner, a clinical psychologist who analyzes dress behavior, said that through many Ugg-wearers are influenced by their favorite celebrities, others have different reasons for strutting around in the boots: to keep warm, to perform certain tasks, or for the design itself. Whatever the customer's reason for putting them on, the clothes serve as a dispatch to the outside world.
"People read what we wear like a billboard," she said. "There's a message in clothing."
One message some women may be subconsciously sending is the idea of "claiming back power," according to Kate Nightingale, founder of Style Psychology, a fashion consulting firm. She said some women wear Ugg boots in order to break free from assumptions thrust upon them by wearing a dress and heels, shooting back the message: "We are not here to be beautiful and present ourselves, we also have brains."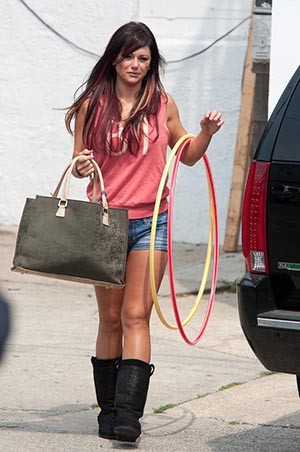 Jennifer "JWoww" Farley, on set for "Jersey Shore,"
wears Ugg boots in 2011. (Dave Kotinsky/Getty Images)
Though Ugg boots may be hard to think of as a "classic" piece of footwear, industry experts drew some parallels to other long-lasting items.
Fashion psychologist Dawnn Karen likened Ugg boots to Air Jordan, Nike's famed sneaker brand that rose to prominence around basketball legend Michael Jordan during his heyday in the '80s and '90s. The shoes have thrived through endless fashion cycles, representing an urban style that has developed its own following.
"It seems as if, if you don't have the Ugg, you're behind," said Nightingale. "If you have it, it's a key piece to your entire shoe closet."
Of course, there are still a lot of Ugg haters around. The Internet is littered with websites dedicated to the loathing of the shearling boots. A 2010 survey by MSN showed that Ugg boots are one of the top 10 clothing items that men hate on women. In 2012, the Guardian declared the boots "over" after Deckers posted weak sales.
And many in the fashion industry still can't stand them. Yet consumers get the final vote with their wallets. Despite their vast reach, fashion influencers have seen much of their power recede into the hands of consumers, now that shoppers have access to all sorts of fashion information -- not just the magazines found on the rack.
"There are things that the fashion industry gods cannot control," said Karen. "And people don't know that. They think the fashion industry controls everything. But it's a democracy, the power is with the consumer. The Ugg boot is like democracy."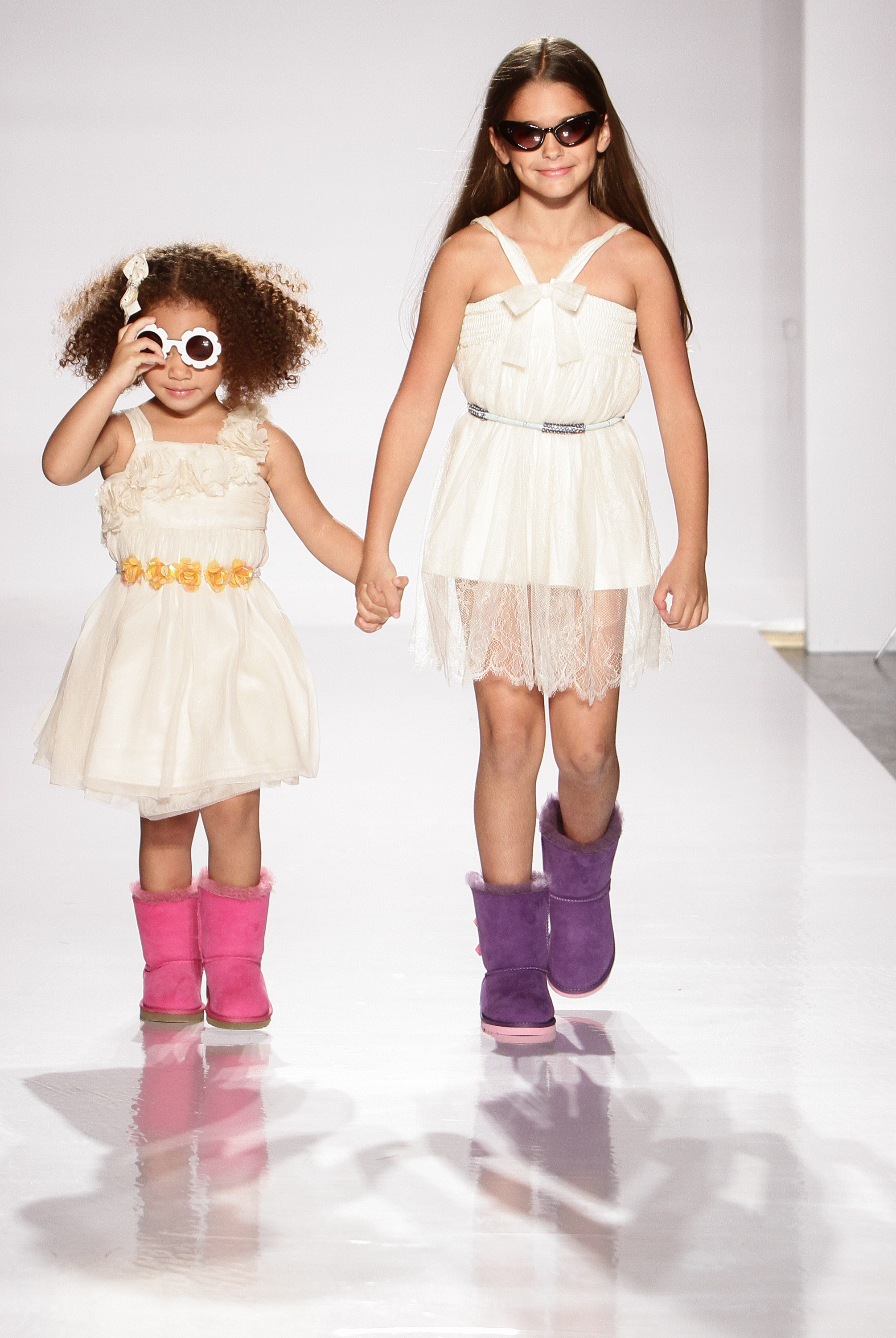 Models at the UGG Australia preview during petiteParade Kids Fashion Week on Oct. 6, 2013, in New York City. (Photo by John Parra/Getty Images for petiteParade)
Calling all HuffPost superfans!
Sign up for membership to become a founding member and help shape HuffPost's next chapter