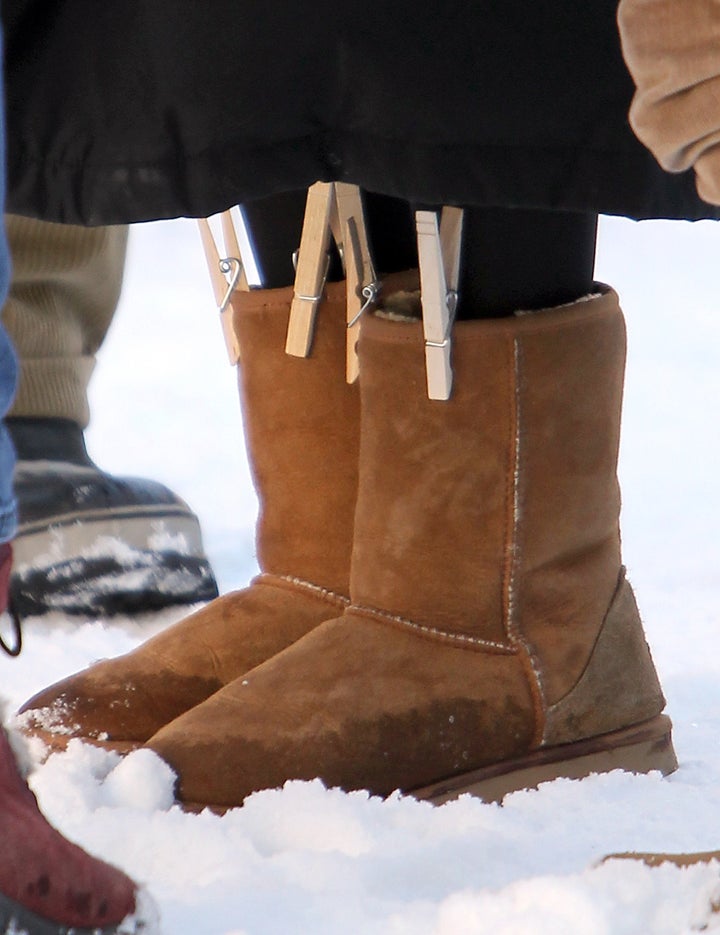 In addition, Deckers Outdoor was given control of the sites' domains, which will now be redirected to a website informing buyers that any previous UGGs purchased from the site were counterfeit. Some popular sites were sparkleuggsboots.com, chocolateclassicuggtall.com, and official-uggs-website.com, according to Fashionista.
Errin Cecil-Smith, a spokesman for Deckers Outdoor, told the Chicago Tribune that the company expects to seize some of the money from third-party payments sites like PayPal, but doesn't expect to collect the full $686 million settlement.
Cecil-Smith said the ultimate goal of the lawsuit was to shut down the websites and remove links to counterfeit sites from search engines, which are constantly multiplying.
"As quickly as we can find them, more sites proliferate," Cecil-Smith told the Tribune. "It's like Whac-A-Mole."
Leah Evert-Burks, director of brand protection at Deckers, told Transworld Business that the sites are meticulous in how they market the shoes, often using pictures of authentic UGGs.
"Websites selling counterfeit UGG products look very convincing because they use Deckers images and offer products at believable sale prices," Evert-Burks told Transwold Business. "These sites not only divert consumers attempting to purchase genuine UGG products but also supply counterfeit product to on-the-ground operations located in the U.S."
For now, the company is making progress in curbing the boots circulation: In 2011 alone, they seized more than 834,000 counterfeit UGG products worldwide, according to a company press release.