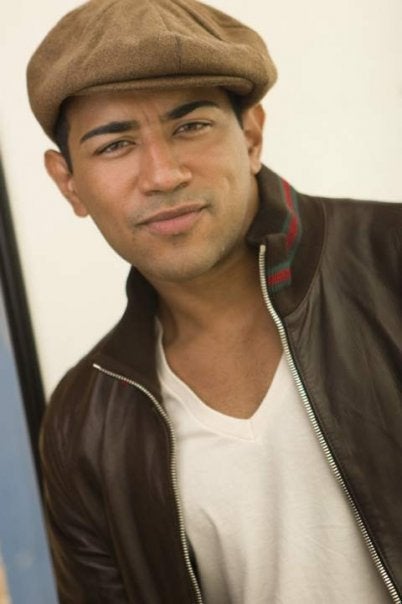 'Ugly Betty' bit-part actor Michael Brea was accused Tuesday of slaying his mother with a sword, and he has confessed to the crime, which he describes as God's work.
Brea, 31, is being psychiatrically evaluated at Bellevue Hospital. He said that while riding the subway home from the Prince Hall Masonic Temple in Harlem on Monday, he heard voices and felt powerful. Strangers began speaking to him about his mother and he "felt like Neo from 'The Matrix.'"
When he got home to the Prospect Heights apartment he shared with his Haitian immigrant mother, Yannick, 55, he gave her a hug, knowing what he had to do. Brea went to his bedroom and readied a dagger and a 3-foot ceremonial Freemason sword to demolish her demons.
"I asked, 'Do you believe in God?' She said, 'No, Michael no,' and began screaming. I began slashing her like this," he told the Daily News, demonstrating a hacking motion with his hand.
Brea said he chased his mother around the apartment while stabbing her with the sword, and photos paint a grisly picture of blood splattered on the walls, bed and floor. Soon the police arrived, but Brea felt protected by spirits and kept on slashing.
"I just kept cutting her. No one could stop me. I was doing the work of God," he said.
Despite his unapologetic confession, Brea has the support of his family. Relatives issued a statement Friday:
"All who have ever come in contact with Michael know that he is a compassionate, gentle, intelligent, spiritual and loving man. His brother, father and friends stand by him and will aid with his recovery in every possible way... His family and friends know, without question, that Michael was not well in the moments leading to (his mother's) death."
REAL LIFE. REAL NEWS. REAL VOICES.
Help us tell more of the stories that matter from voices that too often remain unheard.